A clearer view on biology
Scientists develop a tool that sharpens up microscope images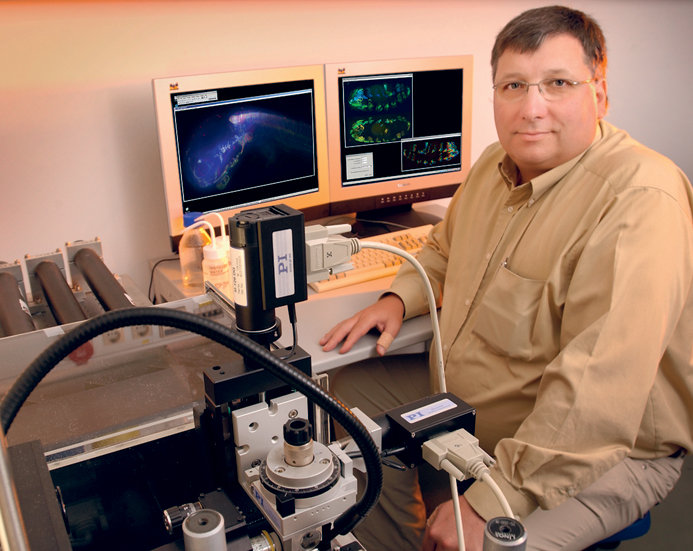 The European Molecular Biology Laboratory (EMBL) has developed a new computational tool that makes images obtained with cutting-edge microscopes even sharper. The technological advance and its applications are published in this week's online issue of the journal Nature Methods.
Since the Single Plane Illumination Microscope (SPIM) was developed at EMBL in the early 2000s it turned into one of the most powerful tools in cell biology. SPIM allows scientists to study large, living specimen along many different angles, under real conditions and with minimal harm to the specimen. Snapshots of the specimen obtained in different planes along different directions and at varying time points are assembled into three-dimensional images or movies, which provide insights into the dynamic cellular processes of a living organism.
A deconvolution algorithm developed and applied by Peter Verveer and Ernst Stelzer and his group at EMBL now greatly improves the resolution of SPIM. This development provides new opportunities for studying sub-cellular processes in large living specimen. SPIM will also likely allow studies of live tissue under physiological conditions paving the way for the use of modern cell biology in clinically relevant research.
---