Starlet sea anemone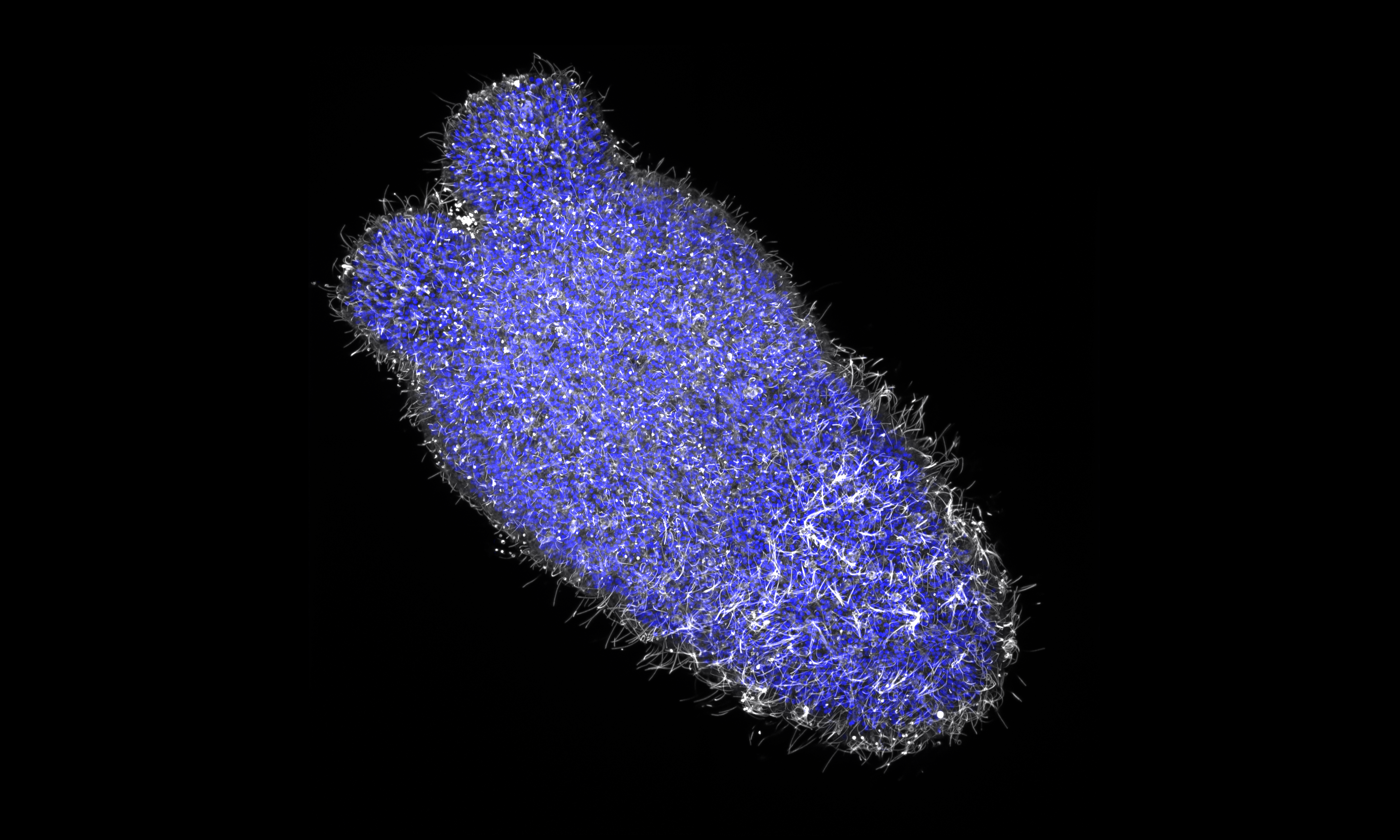 Nematostella vectensis – the starlet sea anemone – undergoes a transition from larva to polyp that involves a dramatic change in shape.
EMBL PhD student Anniek Stokkermans captured this side view of a Nematostella vectensis larva during this transition, using instrumentation in the Advanced Light Microscopy Facility at EMBL Heidelberg. The larva has begun to elongate and four tentacle buds are emerging (two are shown in top left). The hairlike projections on its surface, called cilia, have been stained with a fluorescently labelled antibody that binds to acetylated tubulin (white), a key protein from which the cilia are made. Cell nuclei have been stained with Hoechst dye (blue).
Anniek's work in the Ikmi group at EMBL Heidelberg focuses on linking animal behaviour and morphogenesis. At the larval stage, Nematostella vectensis uses cilia to swim around in the water, but as it develops into a polyp it becomes sessile, gaining the ability to attach to a surface.
Credit: Anniek Stokkermans/EMBL

If you have a stunning picture of your science, your lab or your site, you can submit it by email.
---