EMBL forms new collaborations in France
EMBL signs MoU to fortify collaborative status with Centre d'Immunologie de Marseille-Luminy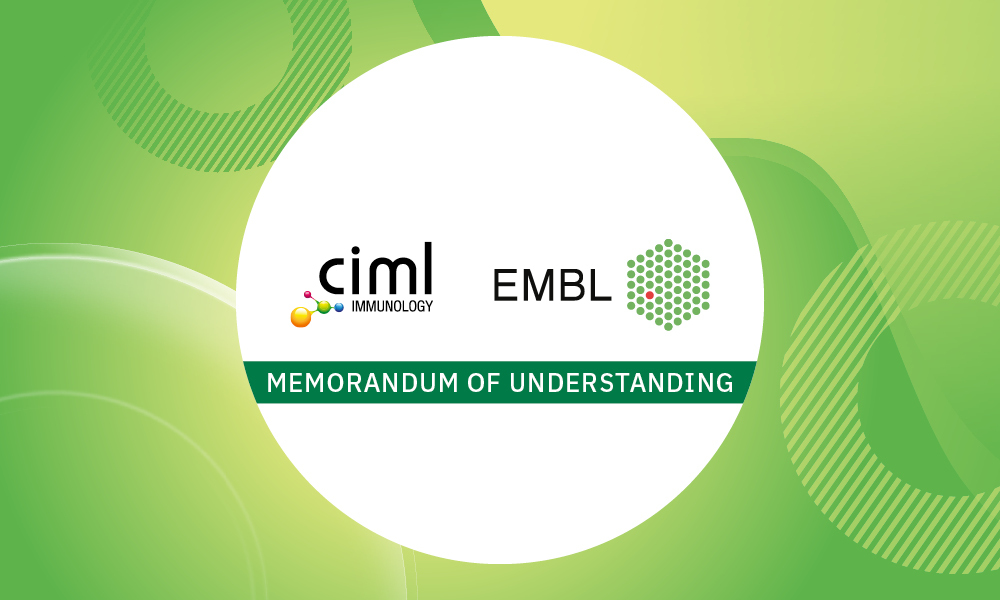 EMBL and the Centre d'Immunologie de Marseille-Luminy (CIML) have signed a memorandum of understanding that will facilitate collaborations between the two organisations and open up new scientific opportunities. CIML is a joint research unit of Aix-Marseille Université, the Centre national de la recherche scientifique (CNRS), and the Institut national de la santé et de la recherche médicale (Inserm).
"The MoU reinforces the strong ties that were already well established and growing between EMBL and France. It paves the way for new opportunities to collaborate with the French research community's upcoming programmes," says Plamena Markova, Joint Head of Government and EU Relations at EMBL.
Following an initial workshop between CIML and EMBL in November 2017, collaborations have been established in several areas, including immune cell biology and metabolism, and applications in genomics and flow cytometry.
Marseille has also been a site of EMBL activities, such as a recent alumni event and a visit from the Tara schooner, which was accompanied by talks including both CIML and EMBL speakers.
The MoU's formalisation of EMBL and CIML's relationship offers several specific benefits to both organisations, from joint research projects to use of relevant services and technologies. This new bridge will also improve information exchange, enhance EMBL's relationships with researchers in France and CIML's connection with the wider EMBL community, and encourage and support mobility of researchers – especially young researchers.
L'EMBL établit de nouvelles collaborations en France
L'EMBL a signé un mémorandum d'entente pour renforcer sa collaboration avec le Centre d'Immunologie de Marseille-Luminy
Le Laboratoire Européen de Biologie Moléculaire (EMBL) et le Centre d'Immunologie de Marseille-Luminy (CIML), ont signé un mémorandum d'entente qui facilitera les collaborations entre ces deux organisations et ouvrira de nouvelles opportunités scientifiques. Le CIML est une Unité Mixte de Recherche entre Aix-Marseille Université, le Centre National de la Recherche Scientifique (CNRS) et l'Institut National de la Santé et de la Recherche Médicale (Inserm).
"Le mémorandum d'entente renforce les liens déjà bien établis et en pleine expansion entre l'EMBL et la France. Il ouvre la voie à de nouvelles possibilités de collaboration avec les prochains programmes de la communauté française de recherche", déclare Plamena Markova, co-responsable des relations avec les gouvernements des pays membres et l'Union Européenne à l'EMBL.
Suite à une première rencontre scientifique entre le CIML et l'EMBL en novembre 2017, des collaborations ont été établies dans plusieurs domaines, notamment en biologie et métabolisme des cellules immunitaires, et sur des applications en génomique et cytométrie des flux.
Marseille a également été un site où l'EMBL a organisé plusieurs de ses activités, comme un événement réunissant des anciens membres de l'EMBL, ainsi qu'une visite de la goélette Tara qui a été accompagnée de conférences avec des intervenants du CIML et de l'EMBL.
Ce mémorandum d'entente permet de formaliser la relation entre l'EMBL et le CIML, et offre plusieurs avantages spécifiques aux deux organisations, allant de projets de recherche communs à l'utilisation de services et technologies spécifiques. Ce nouveau pont améliorera également l'échange d'informations, renforcera les relations de l'EMBL avec les chercheurs en France, ainsi que la connexion du CIML avec la communauté élargie de l'EMBL. Enfin, il encouragera et soutiendra la mobilité des chercheurs – en particulier des jeunes chercheurs.