CSSB opens its doors
Grand opening for Centre for Structural Systems Biology in Hamburg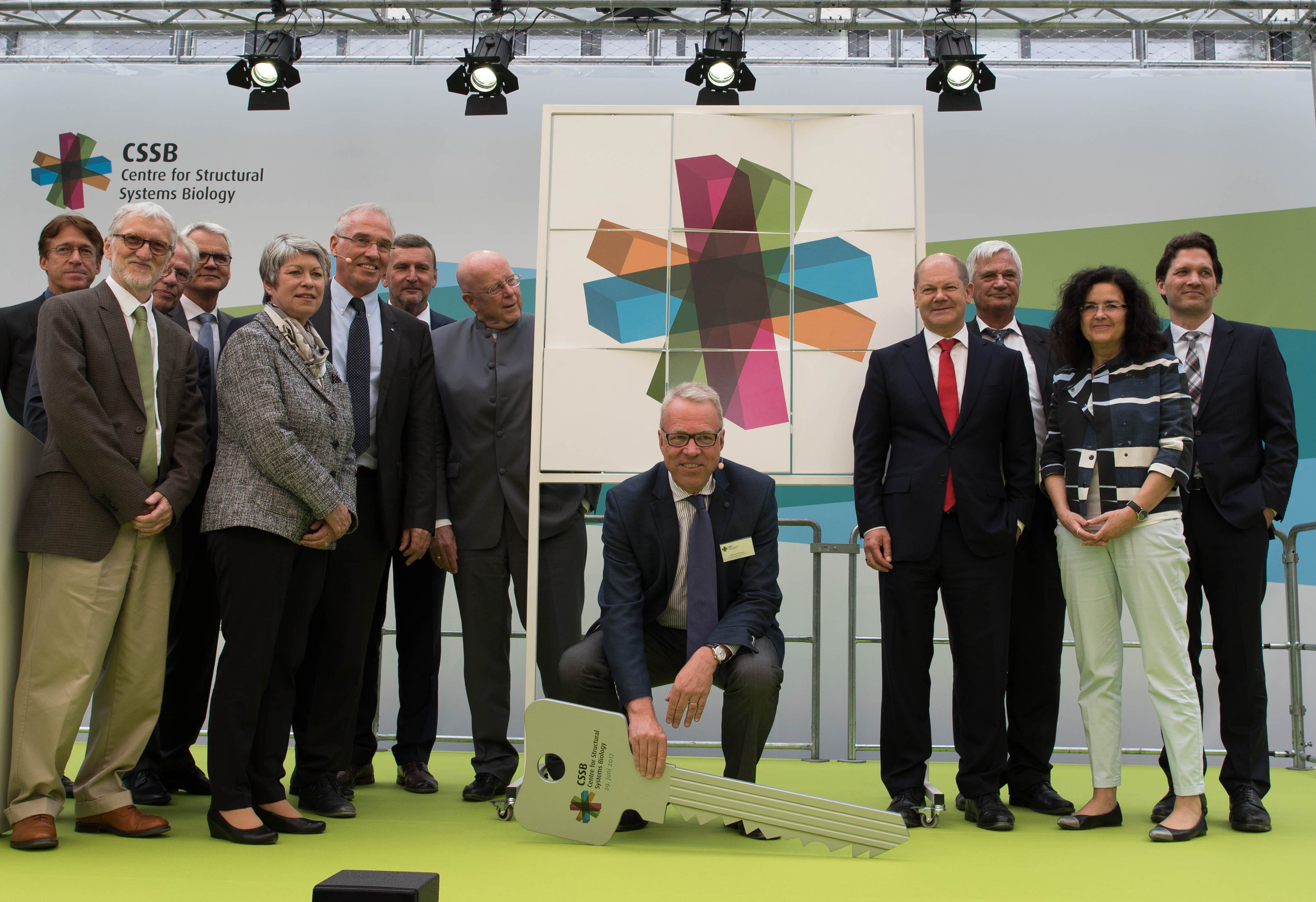 On 29 June, at a ceremony in front of 700 guests, the Centre for Structural Systems Biology (CSSB) in Hamburg, was officially opened. At the event on the Deutsches Elektronen-Synchrotron (DESY) Campus in Hamburg, Helmut Dosch, Chairman of the DESY Board of Directors, presented Head of EMBL Hamburg and CSSB Scientific Director Matthias Wilmanns with a key to the building in front of the assembled guests.
The new building, specifically designed to enhance collaboration, innovation and mentoring opportunities for young researchers, will house approximately 180 international researchers from the 10 partner institutions involved in the CSSB. From EMBL this will include the Löw and Kosinski groups and the high-throughput crystallisation and protein characterisation core facilities. Together with the other groups at the CSSB they will work on some of the most challenging projects in structural biology: the functioning of viruses, bacteria and parasites. The research focus of CSSB will be on the elucidation of structures, dynamics and mechanisms of the infection process of these pathogens.
"With the opening of the CSSB we will be able to make much better use of the fantastic research infrastructures for structural biology in Hamburg, including those where EMBL is in charge," says Wilmanns. "I am very happy that with this a long-term vision to foster on-site collaborative research has become reality"
The construction of the building was financed by the Federal Republic of Germany, the Free and Hanseatic City of Hamburg, the Federal State of Lower Saxony and the Federal State of Schleswig-Holstein.
Related links