Improving our response to emerging pandemics
Virtual EMBL conference 'SARS-CoV-2: Towards a New Era in Infection Research' will explore how our experience with the COVID-19 pandemic can advance infection research and guide our responses to pandemics in the future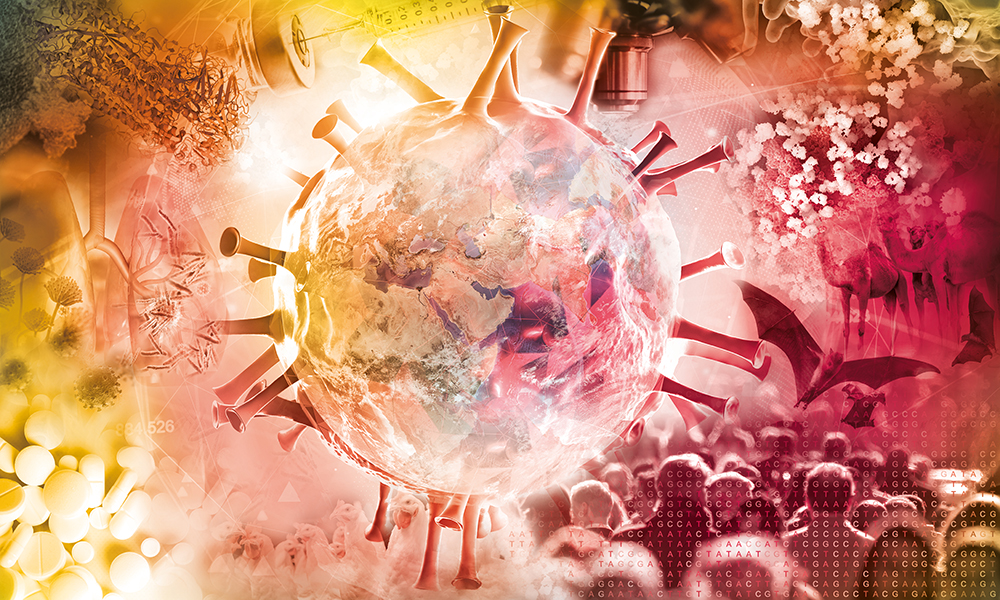 In a highly interconnected world, pathogens can spread across the globe faster than ever before. Consequently, fighting pandemics requires internationally coordinated actions, in which scientific research plays a pivotal role. As infectious diseases are complex and can have far-reaching impacts on human health and our societies, scientists across disciplines and borders need to coordinate efforts to tackle them.
The emergence of previously unknown pathogens, such as the novel coronavirus SARS-CoV-2, raises many questions, which can lead to uncertainty and hinder coordinated actions. What do we know about the virus's biology and epidemiology, and what remains to be understood? Which drug targets and anti-infective treatment strategies show promise against SARS-CoV-2? What are the latest technological advances in our ability to detect and trace pathogens? How does the current pandemic affect other related public health threats, such as TB infections or antimicrobial resistance? And, more importantly, how can experiences gained during the current pandemic help us to fight other infectious diseases more successfully in the future?
To explore these questions in an international scientific forum, EMBL will host the virtual conference 'SARS-CoV-2: Towards a New Era in Infection Research' on 3 July. The conference will involve discussion of current limitations in our scientific understanding of emerging pathogens, and opportunities to improve the response to pandemics in future. It will also explore new perspectives for coordinated, interdisciplinary infection research, which are emerging in the wake of the coronavirus pandemic. To take part, register via the conference website by 17 June.
Invited speakers include world-renowned experts in the fields of virology, infectious disease pathogenesis, structural biology, molecular and cellular biology, immunology, drug discovery and resistance, vaccinology, data science, and epidemiology. They will come together online to present a range of topics, including infection-tracing strategies, approaches to dissecting host–pathogen interactions, and the development of novel therapeutics and vaccines. The scientific talks will be complemented by a roundtable discussion revealing perspectives on infection research, its dissemination, impact, and societal role.