Study identifies new diabetes genes
Scientists identify a network of genes that could play an important role in the development of diabetes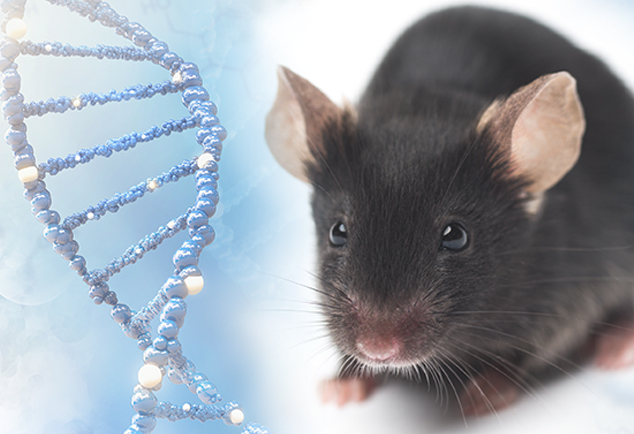 Researchers at the European Bioinformatics Institute (EMBL-EBI), with colleagues at the Helmholtz Center Munich and the International Mouse Phenotyping Consortium (IMPC), have identified hundreds of genes that could play an important role in the development of metabolic diseases such as diabetes. Published in Nature Communications, the study identified novel links to metabolic traits for 429 genes in mice, and showed that 23 of these genes may play a role in human diabetes.
Background
Studying the biology of mice is incredibly useful for understanding disease in animals with similar genetics – for example, humans. The IMPC is a publicly funded initiative that aims to generate major efficiencies in research. It is doing this by systematically determining the function of every gene in the mouse genome. The generated data is freely available to everyone. IMPC researchers create computational models of disease in the mouse that anyone can use to explore how diseases arise and develop in humans.
What they did
In this study, the team of researchers used computational models of mice to identify genes involved in metabolic disease. They compared their results with genome data collected from human patients.
"We analysed phenotypic data from over 2000 knock-out mice generated by the IMPC," explains Terry Meehan, IMPC Project Coordinator at EMBL-EBI. "These are mice that have had a gene "turned off". By measuring physiological activities in these mice, we can see what biological systems are affected when a specific gene is not functioning. This gives us clues about how genetics is linked to disease, both in mice and humans."
What they found
The team identified hundreds of genes associated with metabolism in mice. In 51 of them, the link with disease had been completely unknown to scientists.
"The exciting thing is that we were able to use the human data collected by our partners in Munich to pinpoint 23 genes that appear to be linked to diabetes in humans," adds Meehan.
"Our analysis of the phenotyping data identified 974 genes whose loss has strong effects on glucose and lipid metabolism," says lead author Hrabě de Angelis, Chair of Experimental Genetics at the Technical University of Munich. "For more than a third of these genes, no connection to metabolism was known previously."
Why does it matter?
Genes are important drivers of disease, but we still don't know which ones play an important role in human disease. It is only by deciphering cause and effect that researchers can understand how diseases arise or develop therapeutic interventions.
Researchers could use the newly identified diabetes genes as biomarkers to predict the risk of diabetes in an individual. They could also be useful for early diagnosis of the disease, or personalised approaches for treatment.
This post was originally published on EBI News.
Some of the most fascinating questions in science are about origins. As part of our latest editorial theme, we're exploring the idea of origins at EMBL. We want to talk about the origins of biological systems, about our people and the paths that brought them here, and the discoveries and ideas that have their origins here.
This post was originally published on EMBL-EBI News.