BLUEPRINT project delivers
The BLUEPRINT project's massive push to understand the blood epigenome is changing research, and EMBL-EBI is making it happen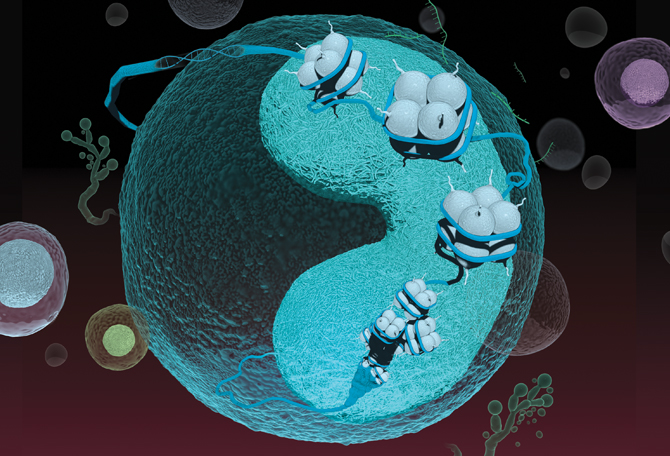 Blood disease research has been taken to a new level with a suite of 47 scientific papers published in Cell and other high-profile journals by the International Human Epigenome Consortium (IHEC). To support biomedical research, IHEC and the EU-funded BLUEPRINT project have made the 1000+ associated datasets freely available to all.
The work published today is the result of coordinated efforts by scientists in Canada, Japan, Singapore, South Korea, the United States, the United Kingdom, Germany and other EU Member States. EMBL-EBI provided data coordination, analysis and infrastructure, and contributed directly to research findings.
Read our feature story: Blood, Big Data and Epigenetics on the EMBL-EBI website.
---
About BLUEPRINT
The project BLUEPRINT – A BLUEPRINT of Haematopoietic Epigenomes is a large-scale research project receiving close to 30 million euro funding from the EU. Forty-two leading European universities, research institutes and industry entrepreneurs participate in what is one of the two first 'high impact research initiatives' to receive funding from the EU. The 42 partner organisations represent 33 academic groups and 9 companies from 12 countries.
Comprehensive sets of reference epigenome data relevant to health and disease are available freely through BLUEPRINT and the International Human Epigenome Consortium (IHEC).