EMBL experimental services enable European researchers to tackle global societal challenges
Independent impact review finds EMBL experimental services are 'critical' for research and endorses EMBL as a world-class service provider for academia and industry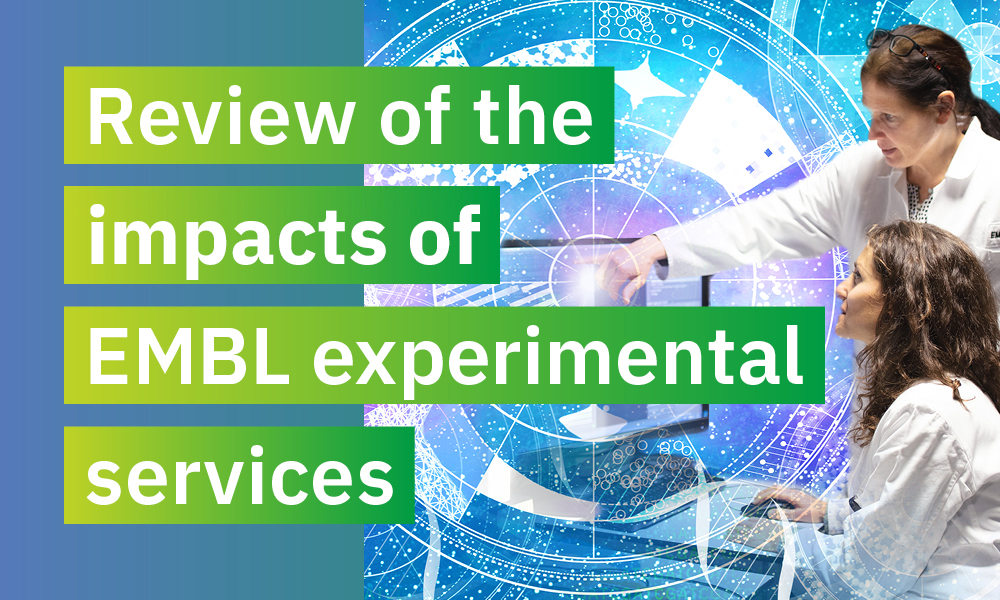 EMBL's experimental services deliver substantial value to Europe by providing scientific services and thereby enabling researchers to conduct novel and complex experiments that could not be easily achieved at a solely national level, an independent review found. An impressive 70% of academic users indicated that their use of EMBL experimental services helped to deliver wider societal impacts in health, biotechnology, climate change and agriculture.
The global consultancy Technopolis Group, specialising in research and innovation policy, conducted an independent survey and analysis of external (non-EMBL) users of EMBL's experimental services. The survey aimed to identify whether users have realised scientific, technological, societal and economic benefits stemming from experimental services at EMBL Barcelona, Grenoble, Hamburg, Heidelberg, and Rome.
Nearly all surveyed respondents stated that being able to access EMBL experimental services was vital for their research, with one industry collaborator describing EMBL experimental services as "the game changer".
"EMBL pioneers integrative methodologies and leads an open science culture enabling European scientists to remain at the cutting-edge of research. The scope is far greater than can be achieved in most national laboratories or universities alone," commented Paul Simmonds, Managing Partner of Technopolis Group UK.
The study found that the quality of the experimental services, expertise, and data generated are the top reasons why users choose to conduct their research at EMBL. Users highly rate the access to innovative technologies in combination with high-quality instrumentation such as X-ray beamlines, advanced light microscopy, cryo-electron microscopy, and multi-omics facilities. Additionally, hands-on support and training from EMBL service scientists positively impact research quality, industrial productivity and boosts networking and career opportunities.
EMBL Director General Edith Heard said: "The Technopolis review confirms that by combining our decades-long expertise with a science-focussed mindset, EMBL is an essential component of Europe's world-leading research and innovation ecosystem."
"The review is a tribute to the dedication of EMBL staff and researchers from around the world. When we work together – through international and intergovernmental collaboration – we are able to learn more, accomplish more, and tackle urgent global challenges."
The review is the second independent review of EMBL services in 2021. The first, by Charles Beagrie Ltd, found the data resources hosted by EMBL's European Bioinformatics Institute likewise offer exceptional value for money and suggest that they serve as crucial infrastructure to the global research community.
External users can access EMBL experimental services in the fields of structural biology, imaging, genomics, proteomics, metabolomics, in vivo gene editing, and chemical biology.
---