Luxembourg funds research collaborations with EMBL
2020 call now open for FNR funding of bilateral projects between EMBL and Luxembourg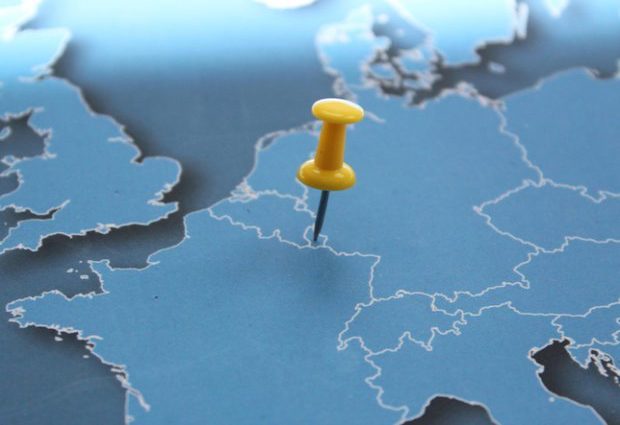 Under a Framework Agreement signed in 2013, EMBL member state Luxembourg allocates funding for bilateral research projects between scientists in Luxembourg and those at EMBL. The aim is to stimulate and support new collaborations of mutual interest.
The funding is made available through the CORE programme of the Luxembourg National Research Fund (FNR), for projects lasting up to three years. As of this year, EMBL is eligible for funding under all pillars of the programme, including Biomedical Research, and Sustainable and Responsible Development. This expansion in the scope of the call comes as FNR seeks to foster interdisciplinarity and encourage researchers to link various tools and approaches to solve joint research questions.
The deadline for applications for the CORE 2020 call is 22 April.
MetaPUF (Metagenomics: Proteins of Unknown Function)
Two scientists at EMBL's European Bioinformatics Institute (EMBL-EBI) are currently involved in a project called MetaPUF, funded by FNR under the 2019 call. They are Rob Finn, leader of the Sequence Families team, and Juan Antonio Vizcaino, leader of the Proteomics team. Finn and Vizcaino collaborate with Paul Wilmes and Patrick May at the Luxembourg Centre for Systems Biomedicine at the University of Luxembourg. The collaboration came about several years ago, after Finn and Wilmes met at an Industry Programme workshop, 'The Human Microbiome: challenges and opportunities for novel therapeutics', and discovered they had many common research interests.
"Paul is involved in metagenomics, metatranscriptomics, and metaproteomics. And he has ways of integrating this omics technology and then identifying key proteins whose functions are unknown. This also ties into my experience in protein families," explains Finn. "Juan Antonio heads up the PRIDE resource at EMBL-EBI – a database for capturing proteomics, and in this particular case, metaproteomics. The thing we're trying to tackle, from EMBL-EBI's point of view, is how we link these multiomics datasets. We want to produce tailored reference databases for specific biomes, such as the human gut, so we can increase the number of proteins we can identify from a metaproteomics dataset. We can then try to establish what the function of those proteins might be through additional informatics analysis."
Building on a solid foundation
The project provides a foundational framework for broader applications, such as research on human ecosystems and planetary biology. Finn also sees an opportunity to expand the project by incorporating additional omics components.
"Having established the initial contact, I'm very keen to follow up additional opportunities," says Finn. "I've spoken to some other investigators, and there's synergy between scientists in Luxembourg and other groups at EMBL, not just mine. There's strong potential there for an iterative expansion."
Related links