Applications for virtual learning lab open
Secondary school science teachers can now apply for the virtual training course 'Introducing your microbiome'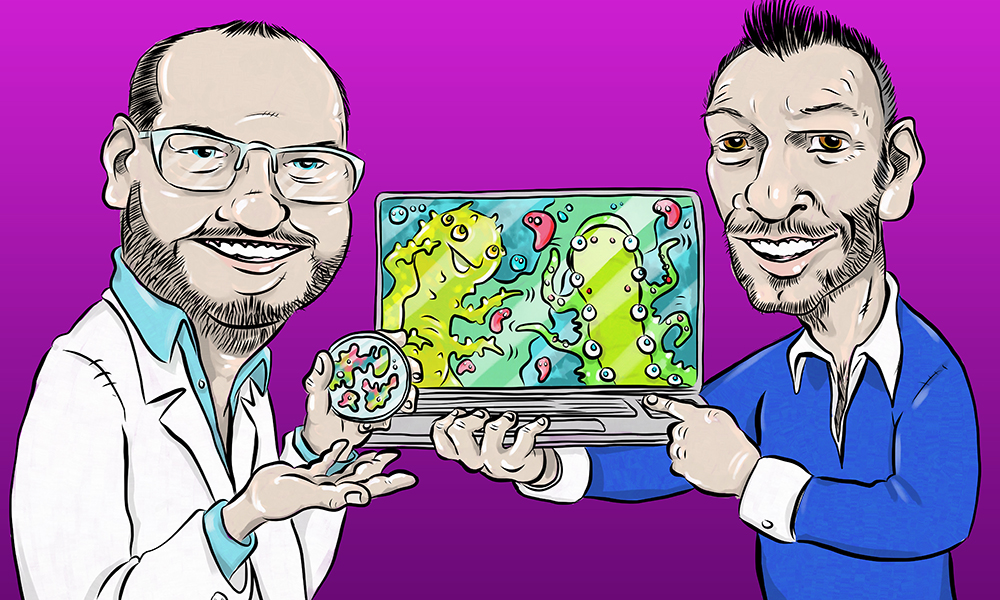 The European Learning Laboratory for the Life Sciences (ELLS), EMBL's education facility, invites secondary school science teachers to participate in a virtual training course this autumn entitled 'Introducing your microbiome'. The course will be divided into four modules, providing an overview of current human microbiome research, introducing bioinformatics as a tool in microbiome research, and exploring microbiome research in health and disease. The final module will consist of group work in small teams, in which participants will develop their own educational materials. Participants can attend the full course or select individual modules. To join the fourth module, it's necessary to attend at least one other module, and there are a limited number of spaces, but the other modules are open to all. The entire course is free of charge.
"The microbiome is a very popular topic, but it is still fairly new," says Agnes Szmolenszky, Head of ELLS. "We get a lot of feedback from teachers, and a course on the microbiome has been requested very often. Teachers want to integrate it into their lessons, but textbooks are often produced with a time lag from current research. That's why we want to provide teachers with the necessary up-to-date knowledge to bring this topic into their classrooms."
The modular structure of the course is designed to be flexible, so that teachers can attend it outside working hours. The modules will be taught by EMBL scientists from the Finn group and the Zimmerman group. Every module will include a scientific presentation to introduce the topic. These presentations will be recorded to ensure that they can be watched at any suitable time by the participants. The course will also include Q&A sessions to meet the speakers, as well as work assignments and introductions to existing educational resources on the microbiome.
The course is organised in collaboration with the Public Engagement officer at EMBL's European Bioinformatics Institute (EMBL-EBI) and will be held entirely online. "ELLS has offered online training in the past, but having such a substantial course online is something new that originated as a response to the coronavirus pandemic," says Agnes.
The full course runs from 2 November to 7 December 2020, and the application deadline is 15 October.
Visit the course webpage for more information on how to apply.
Read more about EMBL's research on the microbiome.
ELLS teaching resources
The European Learning Laboratory for the Life Sciences (ELLS) is EMBL's education facility, which offers a wide range of activities in the field of science education and public engagement. Aiming to bridge the gap between research and schools, ELLS is pleased to offer teachers resources suitable for the online learning context of students between 14 and 19 years of age. All resources can be found in the ELLS TeachingBASE collection.