New genomics API
The Global Alliance for Genomics and Health has released a new, open-source Application Programming Interface (API) that will allow DNA data providers and consumers to better share information and work together on a global scale.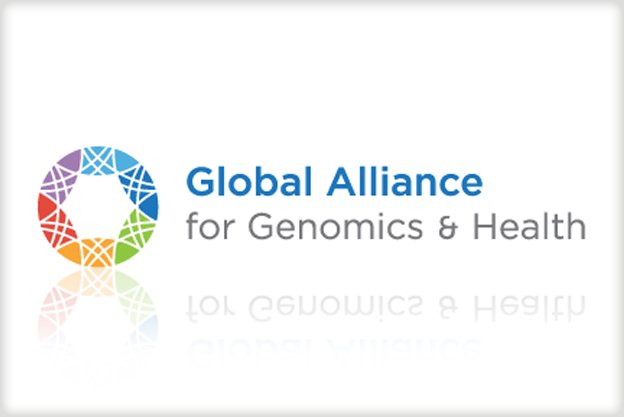 Genomics API version 0.5 is a standards-compliant tool that is the first in a suite of APIs being developed by the Global Alliance for Genomics and Health Data Working Group. It enables the interoperable exchange of information contained in DNA sequence reads across multiple organisations and on multiple platforms. The new software is built on file formats developed over the past five years for large-scale genomic sequencing projects now managed by the Global Alliance, and features cleaner models, a modern, easy-to-use data description schema and a web-enabled interface.
Genomics API is developed and distributed by the Global Alliance for Genomics and Health, which is made up of over 200 of the world's leading biomedical research institutions, healthcare providers, IT companies, research funders and patient-advocacy organisations. The API builds on the success of v. 0.1, which is already used by the European Bioinformatics Institute (EMBL-EBI), the National Center for Biotechnology Information (NCBI), Google, Genome Savant and Harvard Medical School, powering a growing community of applications. As analysis tools adopt the new API, researchers will be able to extend their own infrastructure to utilise cloud resources, such as those available from Amazon Web Services, Google Cloud Platform, and Microsoft Azure.
Genomics API v. 0.5 uses an open development process to allow the wider bioinformatics community to participate. While the Data Working Group has a core team of active developers, interested developers from any institution are welcome to explore their sample apps, build implementations (from scratch or using existing samples) or provide feedback on the API and its documentation. The interface is managed in the Global Alliance for Genomics and Health developer site.
Comments from leadership
"This new Genomics API is an exciting step toward interoperability in genomic data. It advances the Global Alliance's mission of enabling the sharing of genomic and clinical data to improve human health," said David Haussler, Co-Chair of the Global Alliance's Data Working Group and Scientific Director of the UC Santa Cruz Genomics Institute. "Because this new API lets researchers work consistently with genomic data across institutions and platforms, it will help realise the benefits that come from large-scale genomic data sharing, allowing us to find the needle in the haystack for patients with rare diseases."
"The Global Alliance has created a forum for technical collaboration in this important area," said EMBL-EBI Associate Director Ewan Birney. "Genomics API is one of the first fruits of this collaboration and I've been impressed how well the different technical groups from both academia and industry have worked together."
"Genome sequencing is transitioning from being a powerful research tool to making an enormous impact in clinical diagnostics and care." Said Richard Durbin, Acting Head of Computational Genomics at the Wellcome Trust Sanger Institute and leader of the Genome Informatics group. "This API from the Global Alliance Data Working Group will enable genomic data processing to move beyond research file formats into modern computing and data architectures, facilitating controlled data sharing and the effective use of these new technologies for both clinical and research benefit."
"Modern DNA sequencing, when coupled with modern data and cloud technology, can lead to breakthroughs in understanding and improving human health. This new Genomics API is a big step forward," said David Glazer, co-chair of the Reads Task Team and Engineering Director for Google Cloud Platform and Google Genomics. "Google already supports Version 0.1 of the API, and we'll be adding support for Version 0.5 soon, as well as continuing to contribute to the Data Working Group."
"The Global Alliance is breaking new ground in combining genomic sequencing and clinical care. Amazon Web Services is proud to support these efforts, and help in defining new operating models, such as the latest Genomics API," said Matt Wood, General Manager of Data Science, Amazon Web Services, Inc. "We view these new APIs as a vital component for collaboration and development of next-generation tools that can run cost-effectively at massive scale."
"We are using the Global Alliance's work to enable apps for the TBResist initiative that bridge from raw sequence data to clinically useful phenotypes," said Professor Gil Alterovitz, a faculty at the Harvard Medical School and director of the Biomedical Cybernetics Laboratory. "Also, the Substitutable Medical Applications and Reusable Technology (SMART) Genomics platform is using the Global Alliance interface to enable interoperability between electronic medical record information (HL7) and raw genetic sequence information."
Other Working Groups of the Global Alliance for Genomics and Health are currently identifying best practices to integrate genomic data into clinical practice, reaching agreement on security protocols, and developing a framework to address ethics and regulatory considerations.
About the Global Alliance for Genomics and Health
The Global Alliance for Genomics and Health is an international, non-profit alliance formed to help accelerate the potential of genomic medicine to advance human health. Bringing together over 190 leading institutions working in healthcare, research, disease and patient advocacy, life science, and information technology, partners in the Global Alliance are working together to create a common framework of standards and harmonized approaches to enable the responsible, voluntary, and secure sharing of genomic and clinical data.
This post was originally published on EMBL-EBI News.