Exploring the beauty of proteins
The fourth PDB Art exhibition showcases almost 200 protein-inspired artworks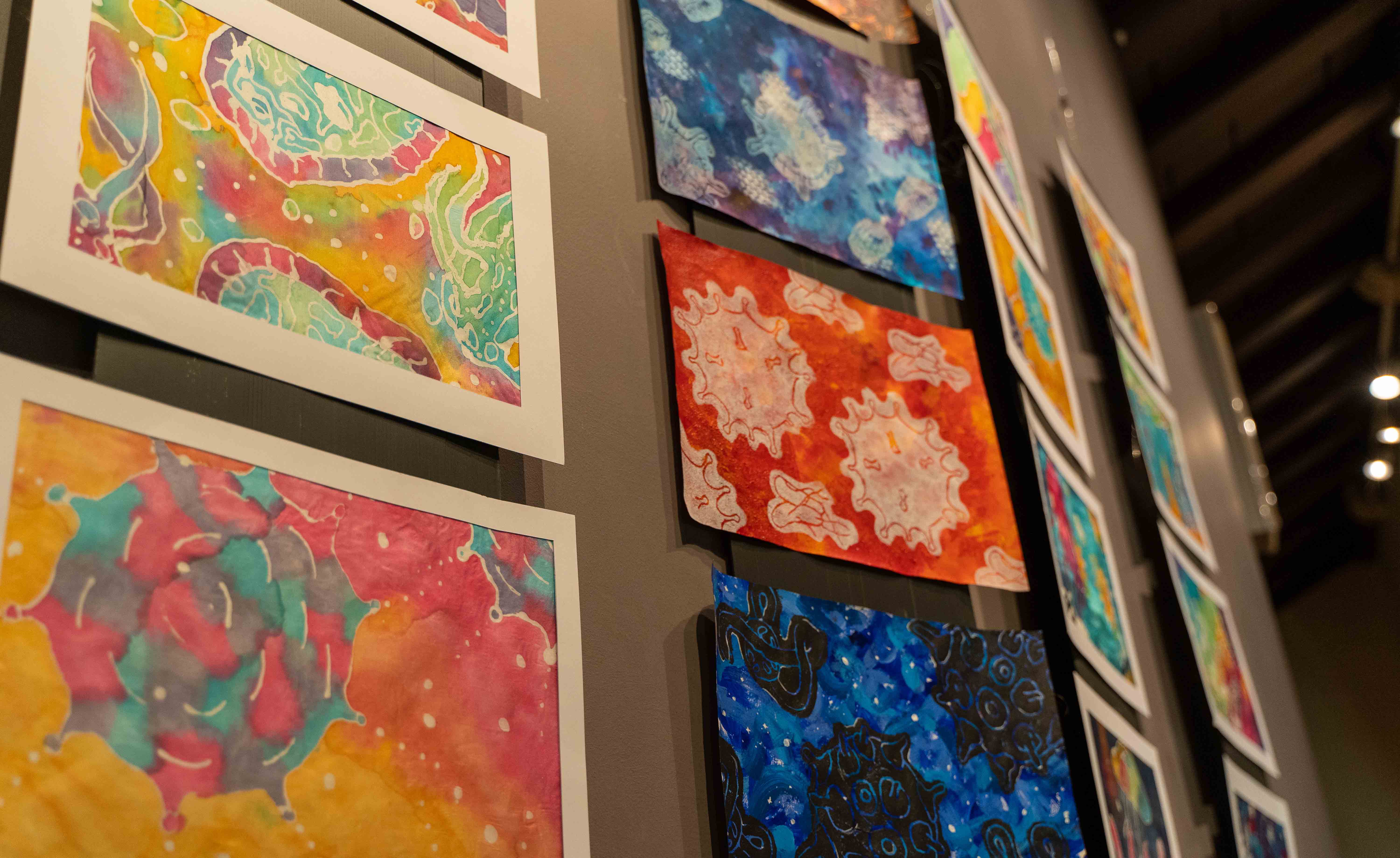 The Protein Data Bank in Europe (PDBe), one of the data resources hosted at EMBL's European Bioinformatics Institute (EMBL-EBI), celebrated its fourth edition of the PDB Art project in July 2019. The initiative, which brings together schoolchildren, art teachers and members of the PDBe team, aims to introduce pupils to the beauty of proteins and explore these amazing molecular machines through the medium of art.
This year, the PDB Art project involved 135 students from five schools in Cambridgeshire and Hertfordshire. The result? Almost 200 artworks inspired by the 3D protein structures freely available from the PDBe website.
"There's a lot of creativity and imagination involved in science. And there's a lot of science involved in art. The two are not opposites, they are complementary," said Ewan Birney, Director of EMBL-EBI, at the official opening of this year's exhibition.
"Young people look at the world in a different way to adults; they make uninhibited and unusual connections that represent the creative process at its best," said Alison Elmslie, Lead Teacher of Visual Art at Impington Village College. "Collaborations can be difficult, but this has been a fantastic project that has enriched everybody involved."
"We are so pleased to see the project grow year on year," says Deepti Gupta, Scientific Database Curator at PDBe. "It's a wonderful thing to experience the excitement on the students' faces when they discover an interesting protein, and to help them nurture the idea into a fully-formed work of art. The insightfulness and talent of these young people is truly inspiring."
The PDB Art project is a collaboration with CANTAB and GRANTA Arts Societies.
This post was originally published on EMBL-EBI News.