'Essential genes' help focus research
IMPC study identifies 410 genes essential to life in the mouse, and promising candidates for studying human disease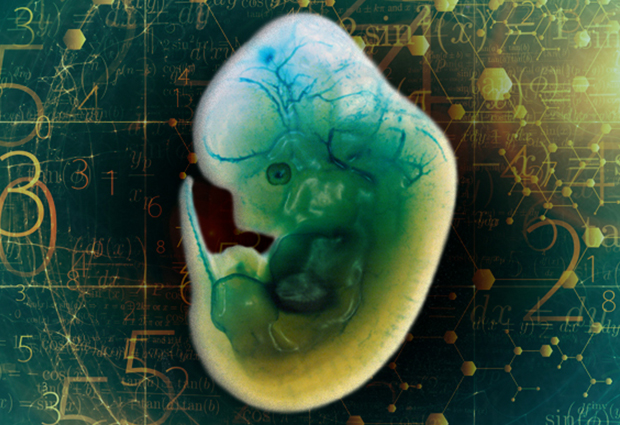 New research from the International Mouse Phenotyping Consortium (IMPC) reveals that roughly a third of all genes in the mouse genome are essential for life. The results of the study, published in Nature, are an important new resource for studying mammalian development and human disease.
Cataloging genes and functions
Identifying genes that are essential to life in the mouse provides a window on human disease, particularly in cases where essential genes for mice overlap with genes associated with human disease.
The IMPC's goal is to determine the functions of some 20,000 genes common to mice and humans. This global effort is systematically turning off the protein-coding genes in the mouse genome in order to assess the physiological characteristics associated with each gene. EMBL-EBI, in collaboration with MRC Harwell and the Wellcome Trust Sanger Institute, delivers IMPC informatics. This involves coordinating, analysing and sharing the project's valuable data connecting genotype and phenotype.
Essential for life
Today's study provides insights into the functions of the project's first 1751 genes, and identifies 410 that are 'embryonic lethal' – that is, essential for life. The embryonic-lethal knockouts identified corresponded very well with genes from human cancer cell lines previously identified as 'essential to life', and with findings from the ExaC Consortium.
"The embryonic-lethal genes we identified have counterparts in humans that are associated with loss of function, which makes them strong candidates for undiagnosed human genetic conditions," explains Steve Murray of the Jackson Laboratory in the US, corresponding author on the paper.
"We worked closely with the biologists and informatics colleagues in the consortium to establish a common language and develop easy-to-use tools," adds Terry Meehan, a Principal Investigator on the project and IMPC Coordinator at EMBL-EBI. "That makes it easier for everyone to focus on the research, rather than struggling to piece the data together."
Making the most of it
"Science doesn't stand still. We are always working with state-of-the-art technologies to maximise the knowledge we can gain from each mouse, and promoting Replacement, Reduction and Refinement by sharing all the data freely and being transparent in how we analyse it," says Helen Parkinson, Head of Molecular Archives at EMBL-EBI.
The IMPC incorporates high-resolution 3D imaging and automated, computational analysis of the images. The consortium shares all of the data and images they generate through an open-source, web-based resource, without embargo. The project's mouse strains are made available through public repositories such as EMMA and KOMP. This enables researchers to mine the data and design their own experiments.
---
Support
Research reported in this publication was supported by the Office of the Director, National Institutes of Health under award numbers U54 HG006370, U54 HG006370-S1, U42 OD011185, U54 HG006332, U54 HG006348-S1, HG006364-03S1 and U42 OD011175.
This post was originally published on EMBL-EBI News.
Source articles