Sveika, Lietuva!
Lithuania becomes EMBL's newest member state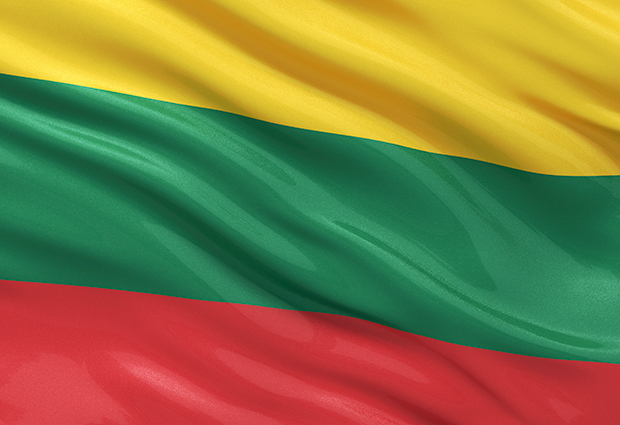 On 7 June, EMBL welcomed Lithuania as its 27th member state. "We are very pleased to take this next step for EMBL and for Lithuania," said EMBL Director General Edith Heard. "Integrating the European life sciences community and forming even closer ties between its researchers are overarching goals for EMBL and its member states."
Lithuania became an EMBL prospect member state in September 2015 and soon thereafter a Memorandum of Understanding was signed between EMBL and the Life Sciences Center at Vilnius University to foster joint collaboration. The centre hosts innovative biological research facilities and it currently trains approximately 800 undergraduate students and 120 PhD students in areas such as biochemistry and neurobiology. Silke Schumacher, EMBL Director of International Relations, is a member of the centre's International Advisory Council.
"Joining EMBL as a member state and forming even closer collaborations with EMBL scientists represents an important milestone for the development of the Lithuanian life sciences," said Valdemaras Razumas, Vice-Minister of Education, Science and Sport of the Republic of Lithuania. "Our researchers will have the opportunity to cooperate with world class partners and gain insight into the latest scientific developments.
"The vast growth of life sciences research worldwide and the increasing amounts of scientific data affirm that this field is very dynamic and that international collaboration is essential for the increase of Europe's potential and that of its member states." Among many areas of shared scientific interest, EMBL is particularly looking to strengthen its collaborations with Lithuania in the fields of structural biology and CRISPR-Cas technologies.
As an EMBL member state, Lithuania is now able to appoint up to two delegates to EMBL's governing body, the EMBL Council. "Voting rights will enable Lithuania to actively participate in the EMBL Council, an important international forum where scientific and science-policy actors engage in strategic discussions about breakthrough science with broader societal impact," said Razumas. Lithuania also continues to receive the benefits it had as a prospect member, including access to EMBL's state-of-the-art facilities and scientific services, and the eligibility of its early-career researchers for fellowships in EMBL's PhD and postdoctoral programmes.