Changes in senior roles at EMBL
Jessica Vamathevan becomes Head of Strategy, Jan Korbel becomes Head of Data Science for EMBL Heidelberg, and Nassos Typas becomes Senior Scientist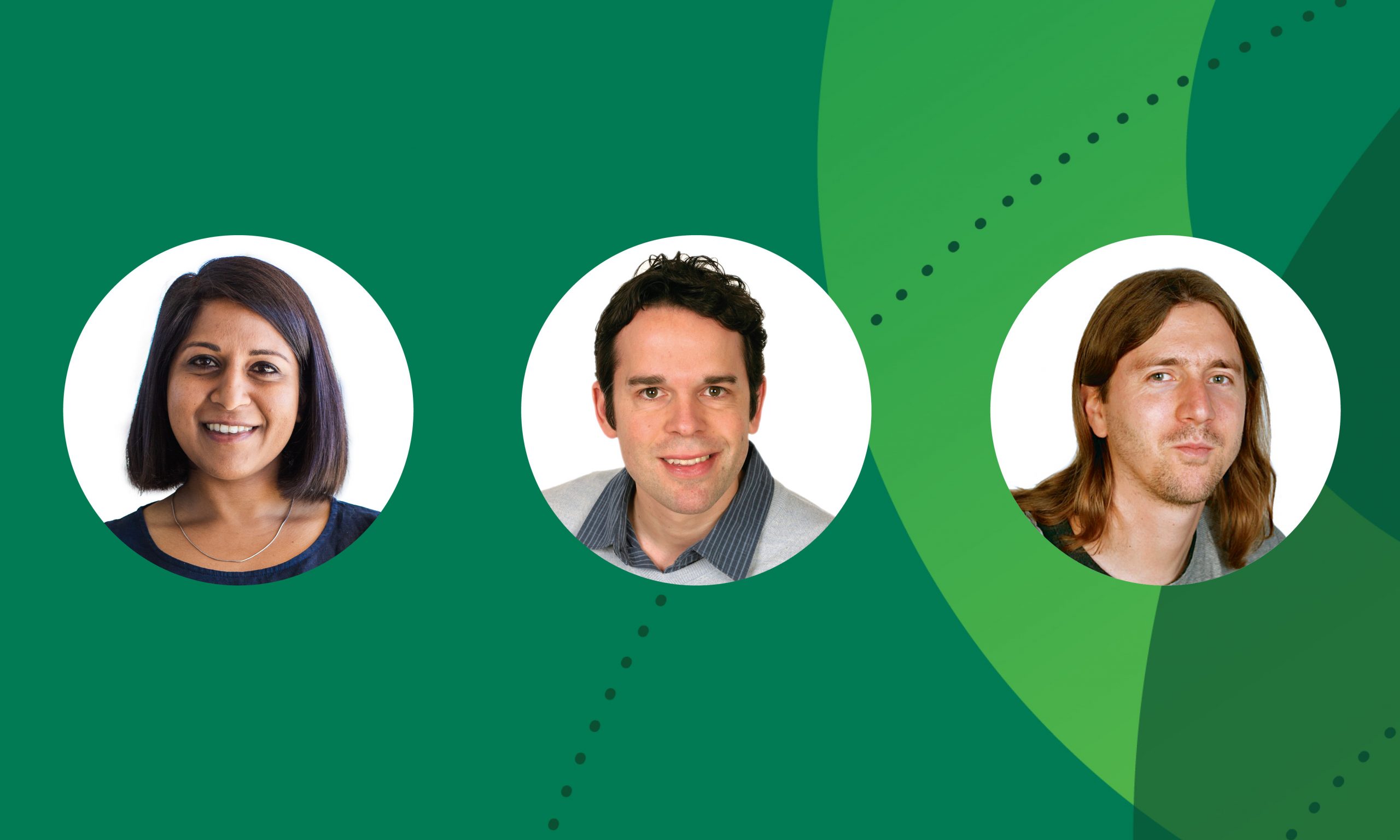 Three changes in senior roles have been confirmed at EMBL today. "I'm delighted to announce these changes, which recognise the excellent work of Jessica, Jan, and Nassos in their respective fields," said EMBL Director General Edith Heard. "All three of them will contribute in vital ways to the development of EMBL's future programme of research as we seek to answer fundamental questions about human and planetary health, and develop the tools and technologies to make our vision a reality."
Dr. Jessica Vamathevan has been promoted to Head of Strategy, which involves the development and shaping of EMBL's strategic planning across its six sites, including a key role in specific initiatives related to implementation and execution of the EMBL Programme: EMBL's next five-year research plan, due to begin in 2022. Dr. Vamathevan joined EMBL's European Bioinformatics Institute (EMBL-EBI) in 2016, and since May 2018 has been Head of EMBL-EBI's Strategic Partnership Office, responsible for strategy development, planning, and EMBL-EBI industry initiatives.
Dr. Jan Korbel will take on the role of Head of Data Science for EMBL Heidelberg. He will coordinate data science activities for the Heidelberg site and assist in the coordination of data science across the whole of EMBL. Dr. Korbel is Co-Director of the Molecular Medicine Partnership Unit, and was the initiator and one of the leaders of the Pan-Cancer project, an international study involving more than 1 300 scientists and clinicians from 37 countries, which has significantly improved our fundamental understanding of cancer.
Dr. Nassos Typas has been promoted to the position of Senior Scientist. Dr. Typas is an ERC Investigator and has been an EMBL group leader since 2011. His research group studies networks of bacterial species to understand their interactions with their environment or host, and with other bacterial species. A key area of research is the human gut microbiome and how it is affected by commonly used drugs and other compounds. The Typas group also seeks to understand processes that lead to antibiotic resistance and how these can be mitigated.