ARP/wARP 8.0 released
Latest version of the software includes first-ever online tool for building cryo-EM models from scratch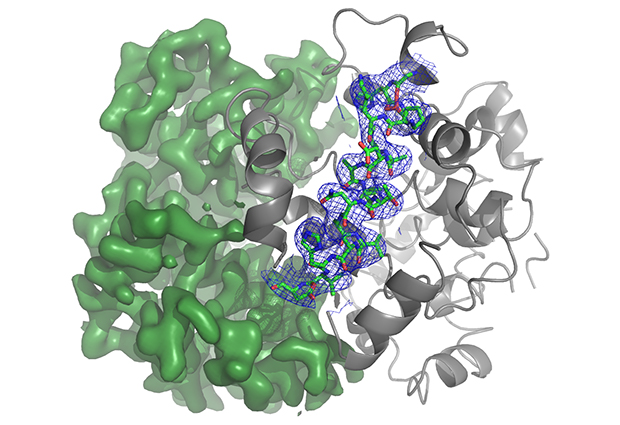 Researchers in the Lamzin group at EMBL Hamburg have released the next generation of their ARP/wARP software. ARP/wARP is used by structural biologists, enabling them to automatically build models of proteins and their complexes, including nucleic acids and small molecule ligands, based on crystallography data collected using synchrotron beamlines. This latest version is also able to interpret cryo-EM density maps at a resolution of 3.5 Å and to construct some partial models even at 4.5 Å resolution.
The traditional download and local installation of ARP/wARP is now complemented with a new, user-friendly web interface that includes the world's first online tool for de novo cryo-EM model building. The new web service will provide all functionalities of the software to remote users to help them interpret their experiments.
By automatically translating crystallographic data into structures, ARP/wARP has cut down the time necessary to create structural models from months to hours. That is why more than 5,000 scientists worldwide use ARP/wARP every year. The information they obtain enables a vast array of research, from answering fundamental questions about how life works to medical, biotechnological and pharmaceutical applications – such as designing new drugs to cure human diseases.
Related links