Ten years of training at EMBL-EBI
International experts gather at EMBL-EBI to reflect on the future of bioinformatics training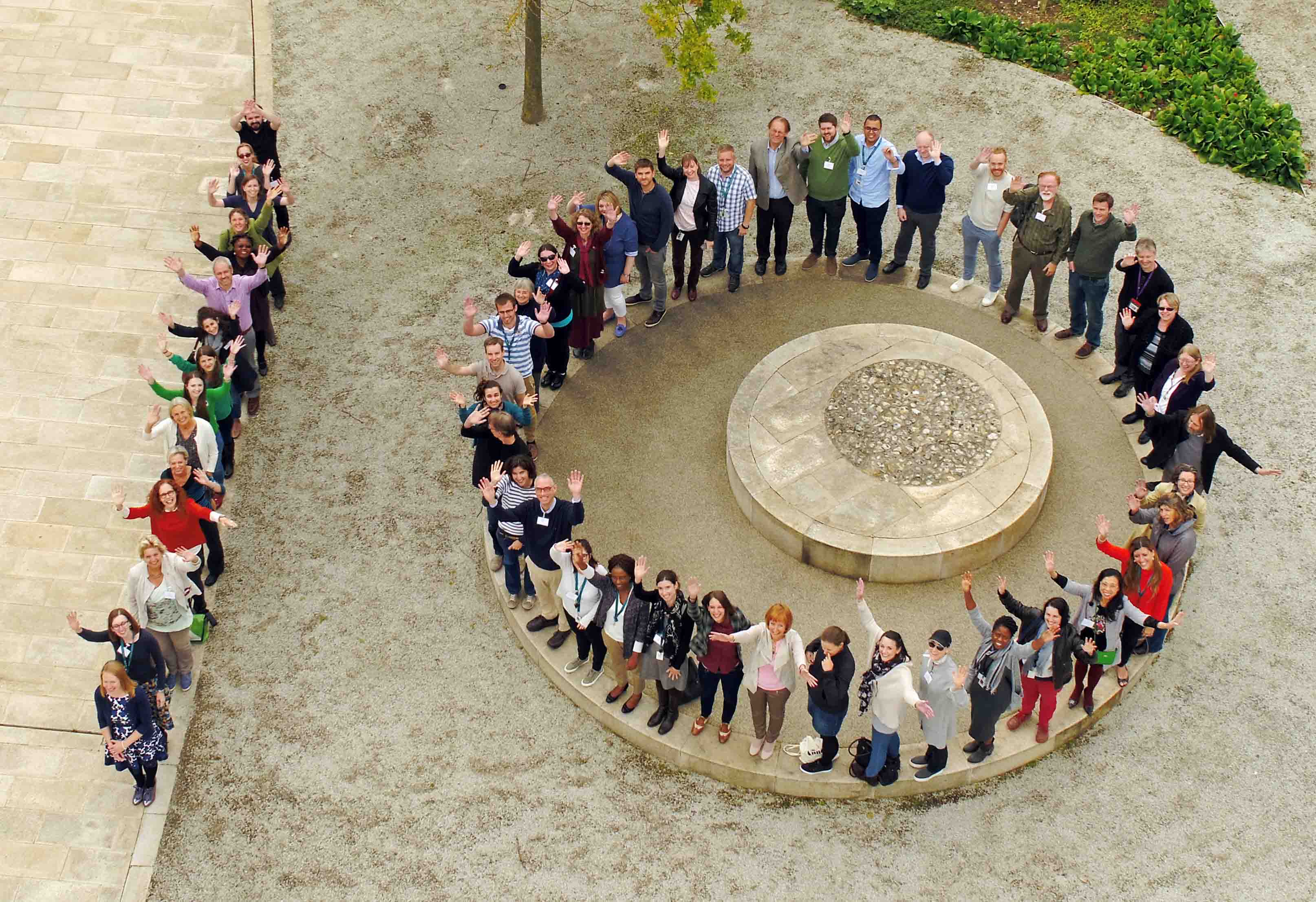 Personalised training, shifting audiences and 3D hologram avatars as trainers were just some of the ideas discussed during a two-day long symposium celebrating the tenth anniversary of EMBL-EBI's Training Programme on 14-15 September. During the event, which took place at EMBL-EBI, training experts from around the world shared their thoughts on the big challenges for bioinformatics training and how we might expect to see the field change in the next ten years.
"Supporting a growing and diversifying user base, which includes clinical and industrial practitioners in addition to classical researchers, adds a new set of challenges," says Cath Brooksbank, Head of Training at EMBL-EBI. "Not only do we have to upscale our efforts; we also have to contend with different national systems, each with its own regulatory body. Open sharing – of training materials and of our own experiences as trainers and trainees – is our best ally here; this allows the bioinformatics training community to respond readily to new training needs and adapt them to their own context."
Adapting to audiences
A popular topic during the symposium was changing audiences. "The main challenge will be catering for millennials and the generation that comes after them," said Patricia Palagi, Training Team Leader at the SIB Swiss Institute of Bioinformatics. "These are people who have grown up with the internet and learn in a completely different way to previous generations. Today, most organisations are still training in the traditional way, but we'll have to radically change that in the future."
"There is also a trend to provide bioinformatics training earlier in one's career," explained Gabry Rustici, Head of the Bioinformatics Training Programme at the University of Cambridge. "We are focussing more on undergraduate students and making sure they master core bioinformatics skills as early as possible. We are also training more professionals within the healthcare system, helping them understand what they can do with bioinformatics tools. This means we have to adapt our training to make it more accessible."
New themes and formats
"One of the biggest challenges for training is moving some of the traditional curriculum into more modern formats," continued Rustici. "We are seeing a huge demand for training in topics like machine learning, analysis of genomic data and image analysis."
"The challenge over the next ten years is not just how we train people in genomics, proteomics, metabolomics and so on, but how we connect these disciplines and create a coherent and useful curriculum," said Helen Firth, Consultant Clinical Geneticist at Cambridge University Hospitals Trust.
Familiar faces
Also speaking at the event were past and present training team members, who have driven the development of EMBL-EBI's training programme from a small, face-to-face initiative to a major training offering that spans a range of disciplines and formats. Amongst them was Melissa Burke, who attended a course at EMBL-EBI in 2015. She has since become a scientific training officer. "I attended a talk on the Expression Atlas, and soon after I found out they were looking for a curator to join the team, so I applied," she explained. "I was a curator for a year, during which I also did some training, and I enjoyed it so much that now I'm part of the training team, in charge of our Train online platform."
"Over the past ten years, EMBL-EBI's Training Programme has grown exponentially. Today it's almost unrecognisable," concluded Cath Brooksbank, Head of Training at EMBL-EBI. "We are always changing the way we train in order to anticipate the needs of our trainees and collaborators. The Anniversary Symposium has given us some exciting ideas. We're already thinking of how to further improve our offering over the next ten years and beyond."
To find out more about what is coming up in the training programme, visit the Training website.
This post was originally published on EMBL-EBI News.