EMBL-EBI hosts the Cambridge New Therapeutics Forum
The Cambridge New Therapeutics Forum, which promotes interaction between scientists to improve opportunities for biotechnology R&D, was held at EMBL-EBI on 19 September 2016.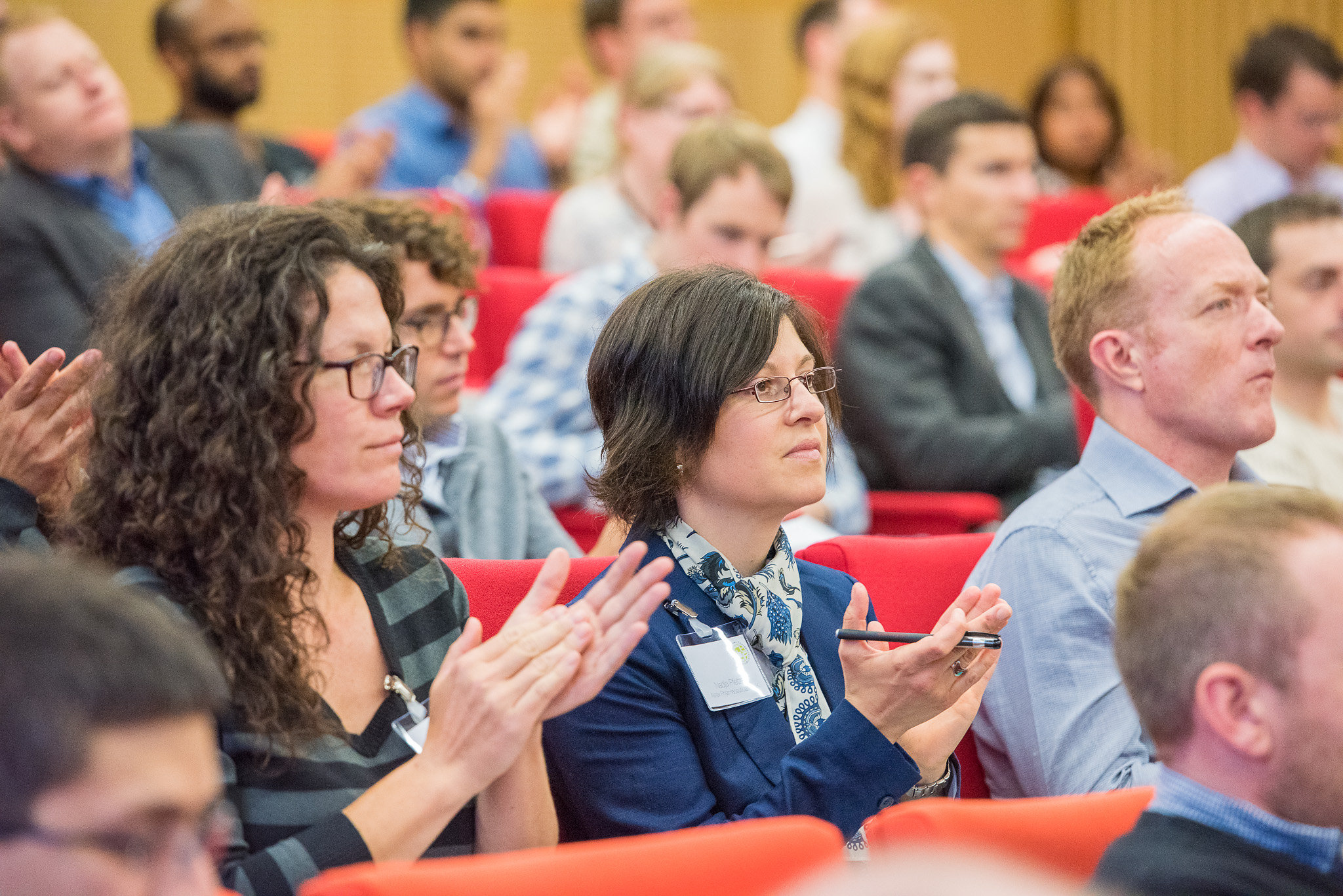 EMBL-EBI and the Babraham Institute co-hosted CamNTF, a scientific networking event that rotates between different organisations in the Cambridge biocluster. The event was dynamic and well-attended, with talks by Professor Sir Mike Stratton of the Wellcome Trust Sanger Institute, Dr Michelle Linterman of the Babraham Institute and Dr Pedro Beltrao of EMBL-EBI.
Professor Stratton presented on 'Signatures of mutational processes', Dr Linterman on 'What shapes the human immune system?' and Dr Beltrao on 'Studying mammalian cell signalling using phosphoproteomics'.
The full programme is on the EMBL-EBI website. Future events are listed on the One Nucleus website. Thanks to AstraZeneca for financial Support for the event and One Nucleus for organisational support.