Big biology, big success
Representatives from EMBL-EBI recently took part in a celebration of life science during Big Biology Day in Stamford, UK at as part of the Society of Biology's Big Biology Week – challenging more than 500 children aged from 3-18 to design, create, and think science. Having trained a group of A Level science students they were able to lead these activities with visiting children and their parents.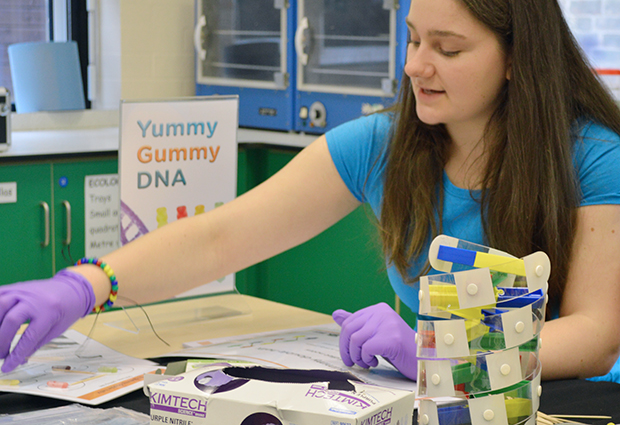 Louisa Bellis, a ChEMBL Chemical Data Curator at EMBL-EBI, talks us through some of the activities.