International Women's Day (8 March) is a global day celebrating the social, economic, cultural, and political achievements of women. The day also marks a call to action for accelerating women's equality.
Over at the Wellcome Genome Campus, where EMBL-EBI is located, an annual awards ceremony is held to recognise the efforts of staff who go above and beyond to support women in science.

The awards have now expanded to celebrate all those who support and better the equality, diversity, and inclusion efforts across campus.
The 2023 Equality in Science best practice awards honoured 20 staff members from across EMBL-EBI, Wellcome Sanger Institute, Wellcome Connecting Science, and the various genomics and biodata companies located in the BioData Innovation Centre (BIC).
The categories are:
Colleagues who have gone above and beyond to champion Equality, Diversity, and Inclusion activities that positively influence the scientific culture and/or working environment on Campus.
Allies who actively advocate for others and support their colleagues and Campus communities to bring about positive change.
Positive role models who promote Equality, Diversity, and Inclusion through effective mentorship.
Colleagues who are proactively embedding Equality, Diversity, and Inclusion principles into their day-to-day responsibilities.
The nominees included me, Rebecca Nicholl, Marketing and Communications Manager for EMBL-EBI Training, for my efforts in ensuring social media and advertising messaging consistently use alt text, inclusive language, and a diverse set of images representing real people in science.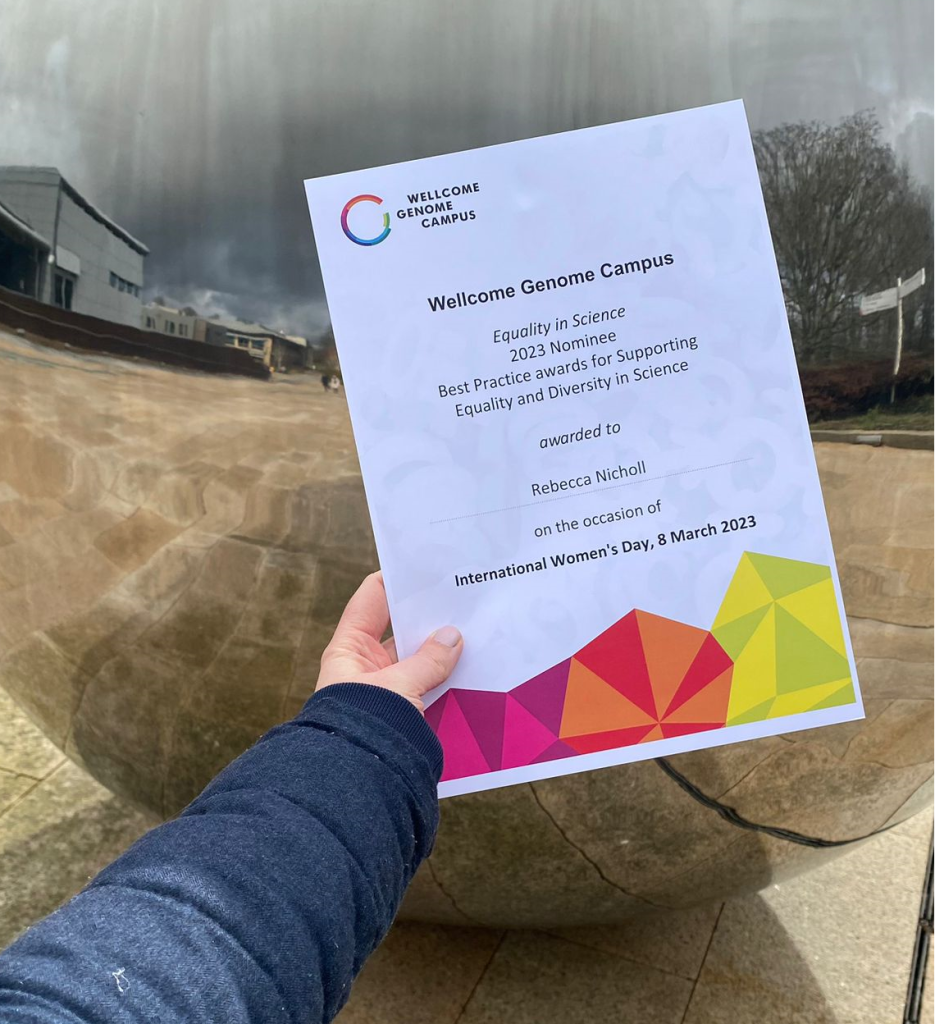 Congratulations to my fellow nominees: Dave Adams, Mark Blaxter, Kelly Butler, Bethany Flint, Emma Garlick, Cordelia Langford, Steve Palmer, Mark Thomson, Marcela Uliano Silva, Jen Waterfield, Claudia Weber, and Andy Yates.
Five recipients received a special commendation for outstanding work: Dinesh Aggarwal, Briony Clarke, Michelle Craske, Catherine Holmes, and EMBL-EBI's Rodica Petrusevschi.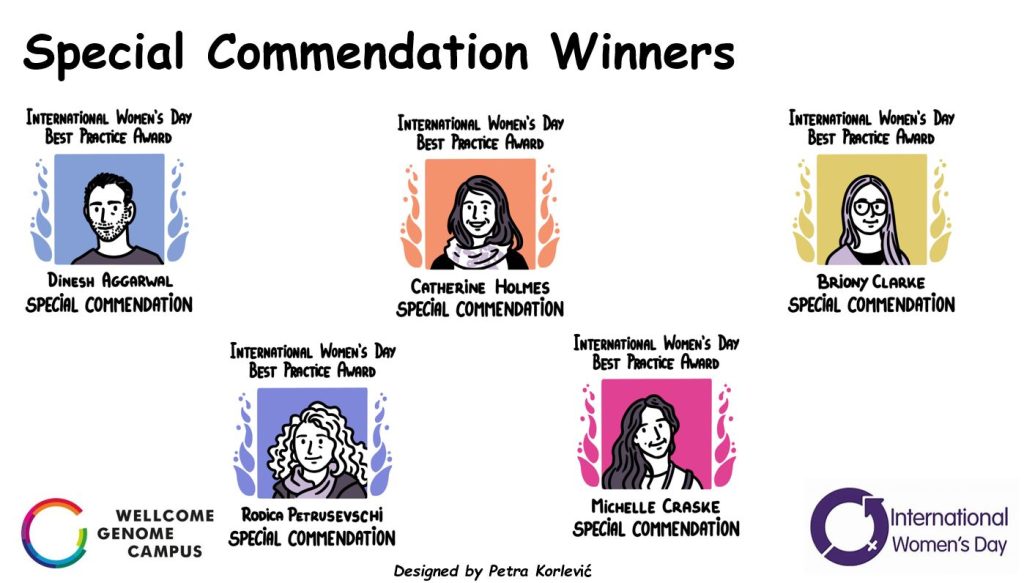 This year, for the first time in the award's eight-year history, there were two main prize winners: Stephen Bentley from the Wellcome Sanger Institute and Kully O'Keeffe from Broken String Biosciences.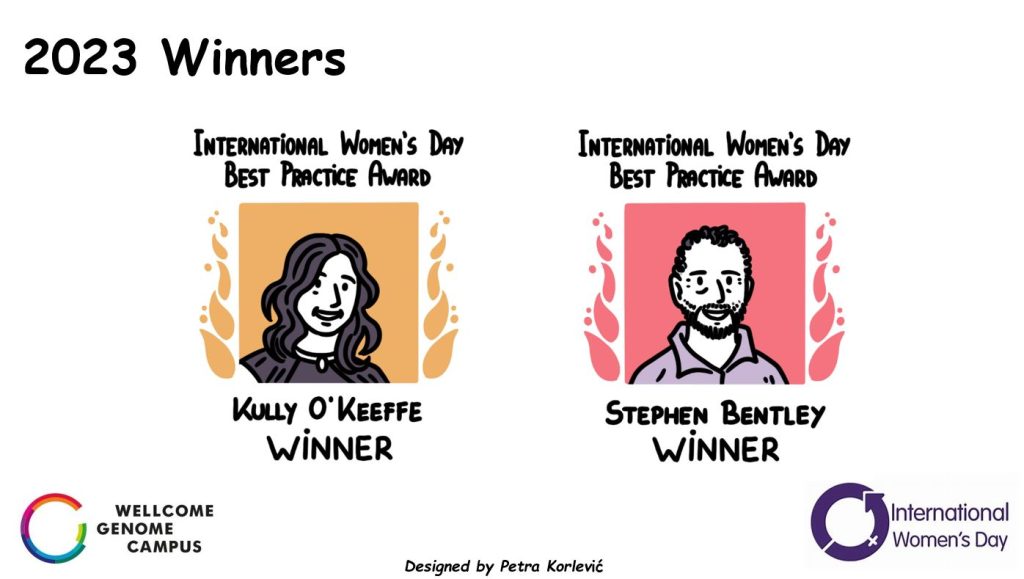 Stephen was nominated by his colleagues Jolynne Mokaya and Sophie Belman for his supportive nature and for "instilling a sense that each one of his team members can do something to change inequalities so rampant in pathogen research. He champions training initiatives, and is passionate about his team understanding the history and people from the countries whose data we work with".
Kully received nominations from Alex Canet Font, Jo Mills, and Anne Wilcockson from the BIC. She is a worthy winner for her "pivotal work in embedding a culture of Equality, Diversity and Inclusion from the outset [of Broken String Biosciences], making this a priority for the company – something unusual for such a small Startup".
Congratulations to the worthy winners!
At EMBL we value diversity in its broadest sense. We take this opportunity to celebrate the many extraordinary and inspiring women. View the 'Wall of Wisdom' that collects the learnings and advice of women in science – past and present – at EMBL.