The carbon hijacking network
Scientists reveal the plankton network linked to the ocean's biological carbon pump, thanks to samples from the Tara Oceans expedition.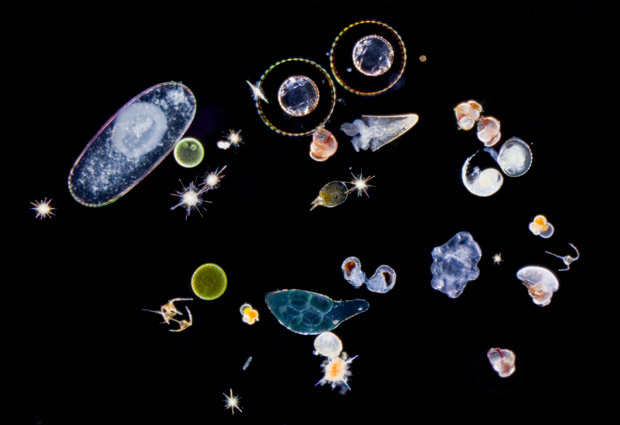 The ocean is the largest carbon sink on the planet. The community of planktonic organisms involved in the removal of carbon from the upper layers of the ocean has now been described by an interdisciplinary team bringing together oceanographers, biologists and computer scientists, principally from the CNRS, the University Pierre and Marie Curie, Nantes University, VIB, EMBL and CEA.
This first overview of the network of species linked to the oceanic biological pump has revealed some new players as well as the main bacterial functions participating in the process. It was obtained by analysing samples collected by the Tara Oceans expedition in the nutrient-poor regions that cover most of the oceans. The scientists – among them the Bork group at EMBL Heidelberg – have also shown that the presence of a small number of bacterial and viral genes predicts variation in carbon export from the upper layers of the ocean. These findings should enable researchers to better understand the sensitivity of this network to a changing ocean and to better predict the effects that climate change will have on the functioning of the biological carbon pump, which is a key process for sequestering carbon at global scale. Published online today in Nature, this work highlights the important role played by plankton in the climate system.
Find out more in the CNRS press release.