Underwater butterfly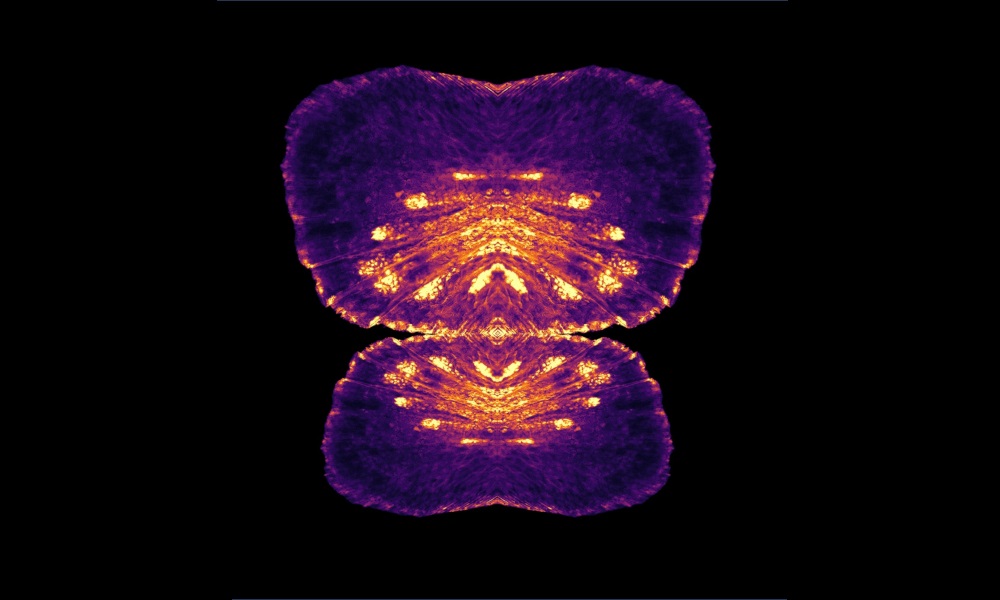 In the Leptin Group at EMBL Heidelberg, Eva Hasel investigates the innate immune system in Japanese rice fish (also known as medaka).
This week's Picture of the Week combines two mirror images of a young medaka's tail fin, which have been arranged to resemble the shape of a butterfly. The fish expresses green fluorescent protein together with Interleukin-1 (IL-1), one of the key inflammatory signals in vertebrates.
While IL-1 is expressed all over the tail fin skin, it is located more intensely at the fin's edge and within its lateral line organs, which form this distinct pattern that can be seen. Using a fluorescent protein and microscopy allows Eva to see where IL-1 is expressed. It also helps her to understand how its expression responds to injury and infection, and how the molecule is processed in the course of inflammation.
Credit: Eva Hasel/EMBL
---