Formation of a brain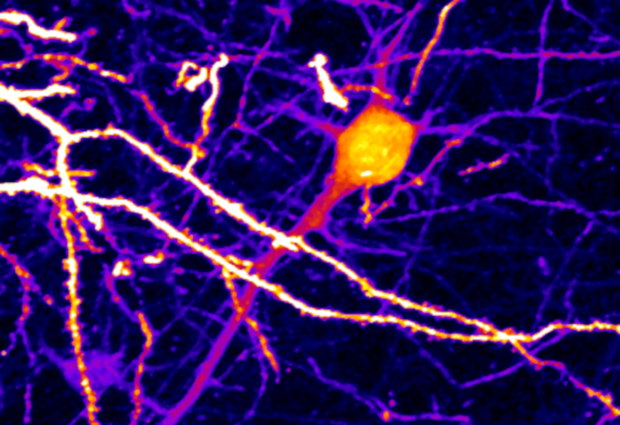 The brain is the most complex organ in the human body. Yet despite it being the organ that makes us conscious beings – and despite the fact that researchers have been studying it for generations – it's still a constant source of surprise.
To help lift the veil on some of its mystery, Lina Streich – a predoc in the Prevedel group at EMBL Heidelberg – is studying brain development in embryonic mice. Mice and humans have very similar brain architectures, made up of similar types of brain cells, so knowledge gained from mice can often aid our understanding of the human brain.
The image was acquired with a newly developed three-photon microscope, built at EMBL by Lina Streich and the Prevedel group. It shows cortical pyramidal V neurons. This cell type can be found in different areas of the brain, including the cerebral cortex, the hippocampus, and the amygdala.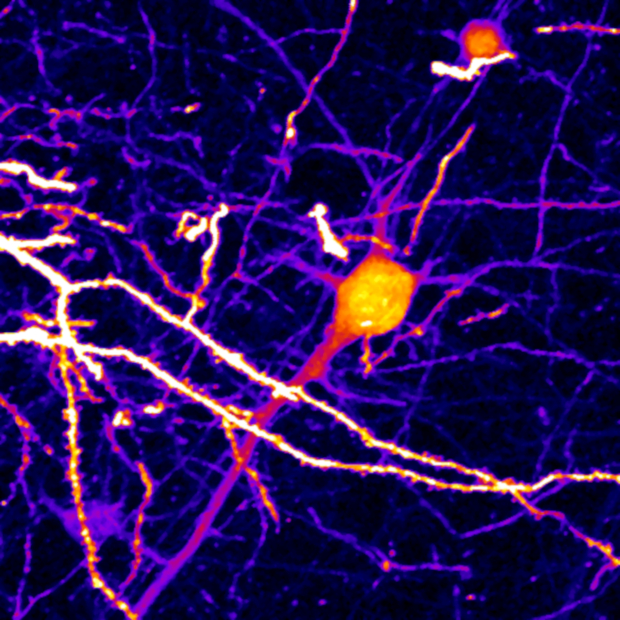 If you have a stunning picture of your science, your lab or your site, you can submit it to mathias.jaeger@embl.de.
---