Tracking the beginning of life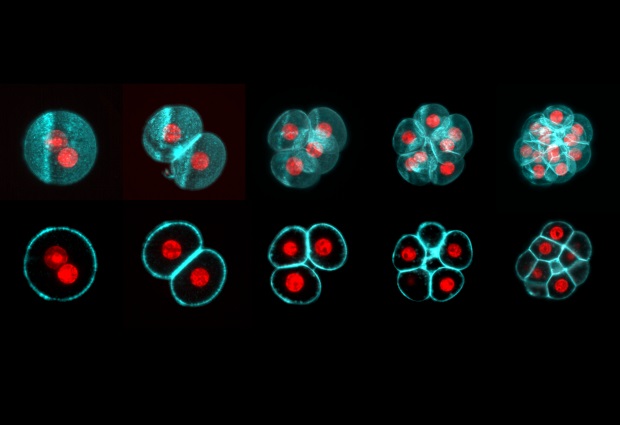 All mammalian life starts with the fusion of egg and sperm, resulting in the creation of a single cell called a zygote. This develops into an embryo through a series of cell divisions, in which the number of cells doubles at each step.
Todays' Picture of the Week was taken by Manuel Eguren of the Ellenberg group at EMBL Heidelberg. It shows subsequent steps in the development of a mouse embryo. Cell membranes are labelled in cyan, and DNA in red. From a single cell, the embryo developed into 16 cells over the course of about three days.
In the past, it was impossible to observe these divisions in living mouse embryos with high temporal and spatial resolution, as the light used for microscopy is usually so intense that it damages the embryos. A few years ago, a technique called light-sheet microscopy was adapted for mouse embryology at EMBL Heidelberg, allowing users to observe delicate cells without harming them. This new technology could help to advance our understanding of embryonic development and fertility.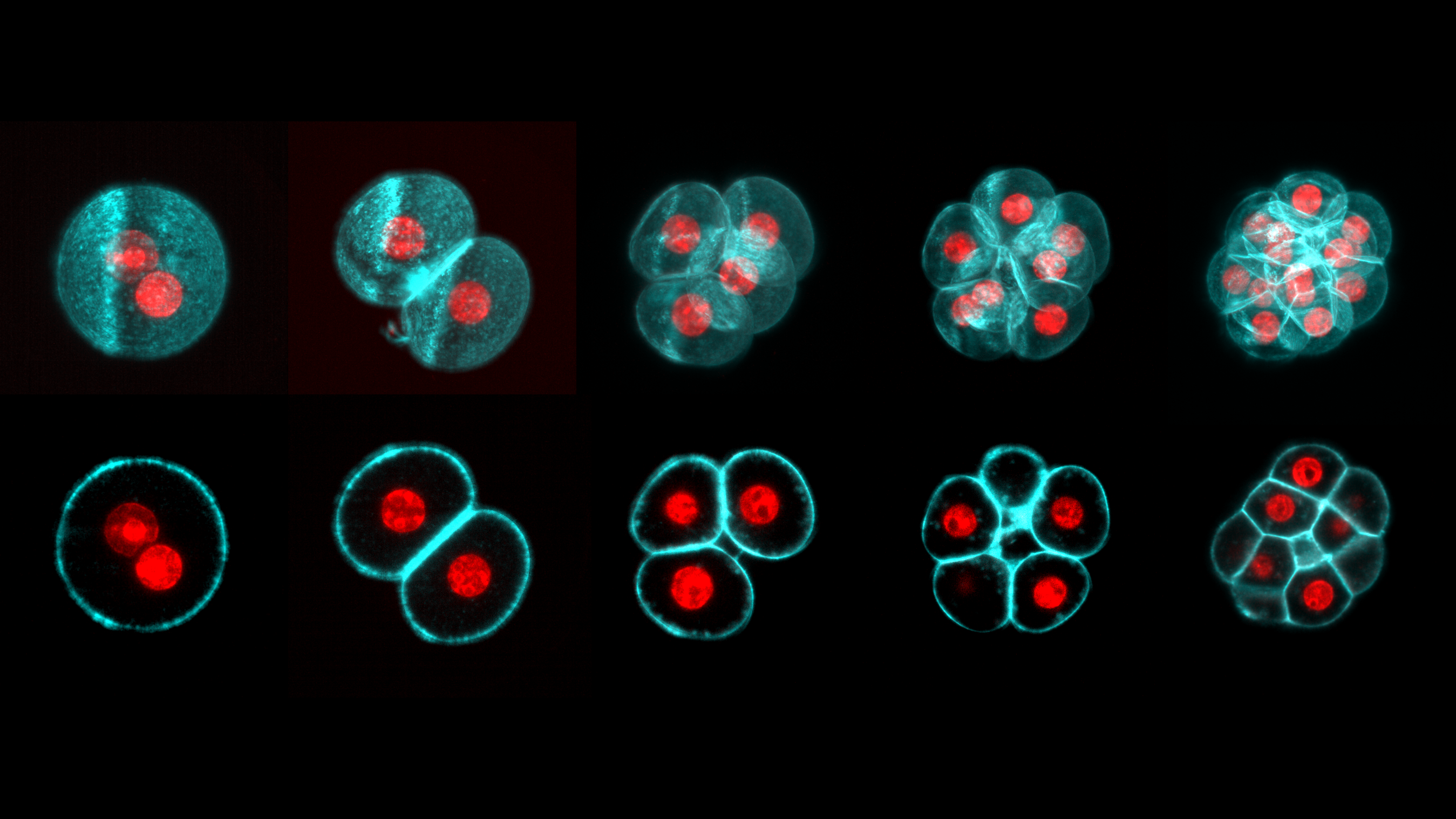 If you have a stunning picture of your science, your lab or your site, you can submit it here.
---