James Sharpe appointed Head of EMBL Barcelona
James Sharpe, who invented a 3D imaging technique for looking at tissues and organs, will be the first Head of EMBL's new Barcelona site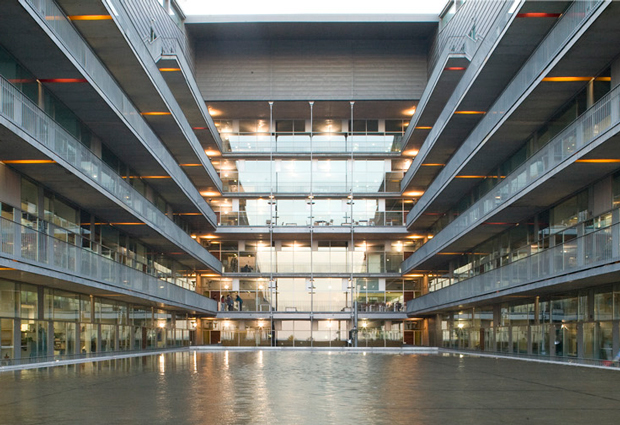 James Sharpe, who invented a 3D imaging technique for looking at tissues and organs, will be the first Head of EMBL Barcelona. The new EMBL site will focus on tissue biology and disease modelling, and make state-of-the-art imaging technologies like Sharpe's available to scientists worldwide. Sharpe, who currently leads the Systems Biology Programme at the Centre for Genomic Regulation (CRG) in Barcelona, is expected to start his lab at EMBL this Autumn.
Sharpe was originally interested in computer programing, but during his studies at Oxford University, he became captivated by the parallels between electronic circuits and how gene networks control the development of tissues and organs. To pursue this interest, he did a PhD in mouse developmental genetics, and then in 1998 he brought these two interests together: he started creating computer models of how limbs form – a paradigmatic example of organogenesis. But getting data to base those models on was difficult. Existing technologies were not suited to imaging whole body parts as they develop. So in 2001 Sharpe invented a new 3D imaging technique: Optical Projection Tomography. With this technique scientists could, for the first time, get detailed images of samples between 1mm and 1cm in size. In 2006, Sharpe moved to the CRG to continue exploring limb development by combining experiments, imaging and computer modelling. Sharpe's lab at EMBL Barcelona will continue to draw on these different approaches to explore how genes, molecules and cells come together to form a limb.
In his role as Head of EMBL Barcelona, Sharpe will next be looking to recruit a Head of Core Facility to lead the site's state-of-the-art offerings in imaging technologies. Soon after, he will be recruiting the first new group leaders, who will start early 2018. The new unit aims to cover a broad scope of multicellular systems, including organoids, tissue engineering, regeneration and more.