European Researchers' Night 2019
Programme for Heidelberg | Mannheim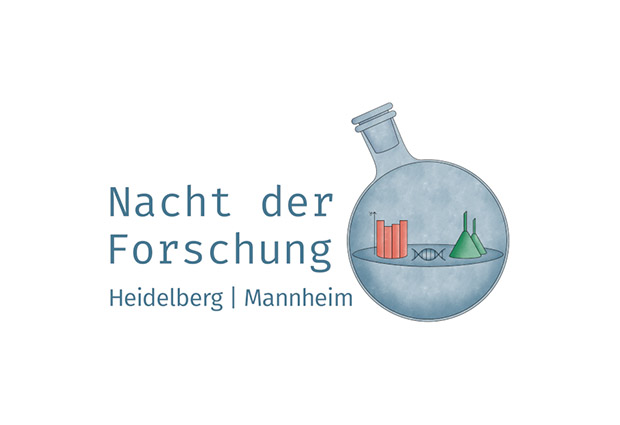 The Nacht der Forschung Heidelberg | Mannheim prepares for its second year with a new and extended programme. On 27 September 2019, visitors will have the opportunity to make scientific discoveries, carry out exciting interactive experiments and learn about interesting new research at 16 locations in Heidelberg, Mannheim and Eppelheim.
The events cover a wide range of topics from the natural sciences, social sciences, economics, humanities and art. Like last year, the extensive programme will focus on encounters between visitors and researchers. Visitors can go to the event website to find details of all the activities offered. The newly designed filter function makes it easy to plan your whole night according to your wishes and preferences. Visitors can, for example, filter the programme according to age groups and thus plan suitable research trips for the youngest or oldest in their group. This year's programme of events can be viewed here.
Project leader Eva Haas, Education Officer at EMBL, is looking forward to this year's event after the great success of the last Nacht der Forschung Heidelberg | Mannheim, which had more than 11 000 visitors: "We were able to win further event partners for 2019. This will enable us to offer an even more extended programme in additional scientific disciplines. We are therefore looking forward to the continuation of our research adventure, and hope that there will again be a large number of participants."
In addition to the previous project partners – EMBL; Heidelberg University, the University Hospital and the Medical Faculty of Heidelberg; ExploHeidelberg; Dezernat 16; the German Cancer Research Center (DKFZ); the German–American Institute (DAI Heidelberg); the Haus der Astronomie; the Max Planck Institute for Astronomy; the Heidelberg University of Education and the TECHNOSEUM – five other institutions will open their doors to the interested public on 27 September 2019. In Heidelberg, SRH University Heidelberg, the Max Planck Institute for Nuclear Physics and the Max Planck Institute for Comparative Public Law and International Law have joined as event partners. In Mannheim, the event will be supported by Baden-Württemberg Cooperative State University and Planetarium Mannheim. The City of Heidelberg and the City of Mannheim support the Night of Research as cooperation partners.
Nacht der Forschung Heidelberg | Mannheim is part of European Researchers' Night, an EU-funded initiative taking place in more than 300 European cities on the same day. In 2018 and 2019, Heidelberg | Mannheim is one of three locations in Germany that have been selected for EU-funding.