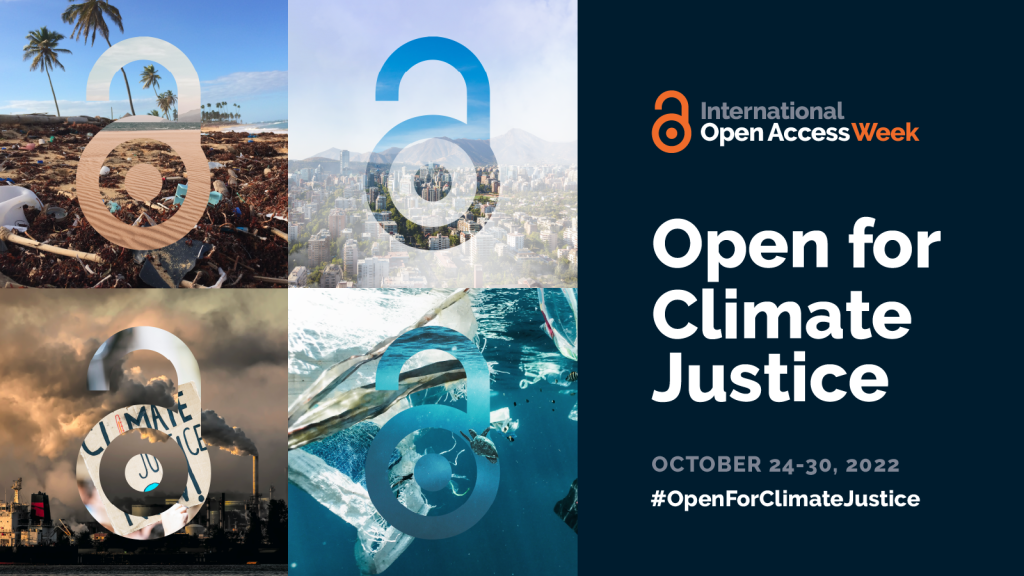 Open Access Week 2022
Open Access is key to EMBL's Open Science Mission. We are pleased to take part again in the International Open Access Week.
This year we organized a series of online events to share practical guidance on how to make research more open using EuropePMC, to learn more about publishing at a new Open Access platform Open Research Europe, and EMBL's Open Data projects that support ecological research and biodiversity conservation.
Program
Oct 25, 11:00 CET How to make your research open with EuropePMC
In this webinar we will explain how researchers can make their research open using Europe PMC and cover the benefits of including publications and preprints in Europe PMC for authors and readers. We will provide guidance on open access policies of Europe PMC funders and demonstrate how to include research publications in Europe PMC and PubMed Central USA.
Registration link – Open for all
Oct 25, 14:00 CET Open Research Europe for European Commission Funded Research
Open Research Europe (ORE) is an open-access publishing platform for the publication of research funded by Horizon 2020, Horizon Europe and/or Euratom in all subject areas.
Researchers funded by Horizon 2020, Horizon Europe can publish their articles on ORE at no costs to the authors.
EMBL's Open Science Support team invites you to join us and learn about more the publishing model and process from ORE Editor Alicia Estacia Gomez.
Register here – Open for all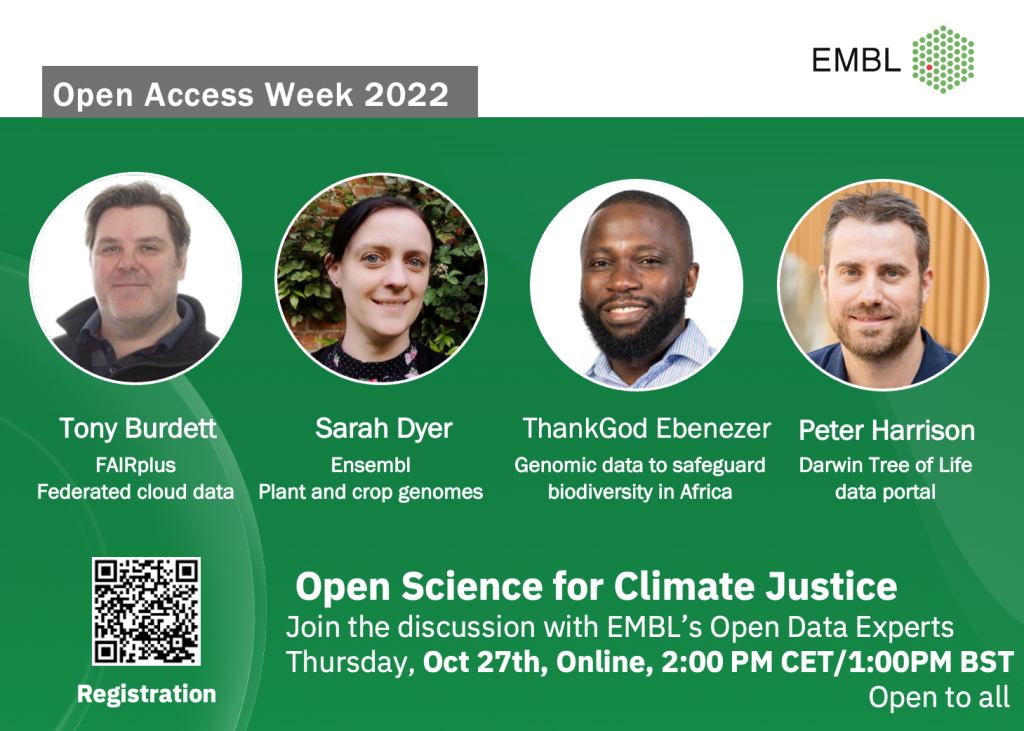 Oct 27, 14:00 CET EMBL Open Science for Climate Justice
This year's Open Access Week theme is Open for Climate Justice. This topic is particularly close to the EMBL Program from Molecule to Ecosystem. Being Open in the life sciences and planetary biology research is crucial in adapting to climate change for humans and the ecosystems we depend on.
EMBL's Open Science Support team would like to invite you to join a discussion with our EMBL Open data infrastructures and biodiversity experts.
Let's chat about Open genomic data in action, ensuring food security, and preserving biodiversity in a global context. We will learn more about new projects such as the Darwin Tree of Life Data Portal and FAIRplus.
The panelists are:
Tony Burdett
Sarah Dyer
ThankGod Ebenezer
Peter Harrison
Register here – Open for all
Please contact OSIM@embl.org if you have any questions about our Open Access Week events.
Interested in reading more on the theme of Open for Climate Justice?
Check out EMBL Szilárd Library's new books in the collection here.