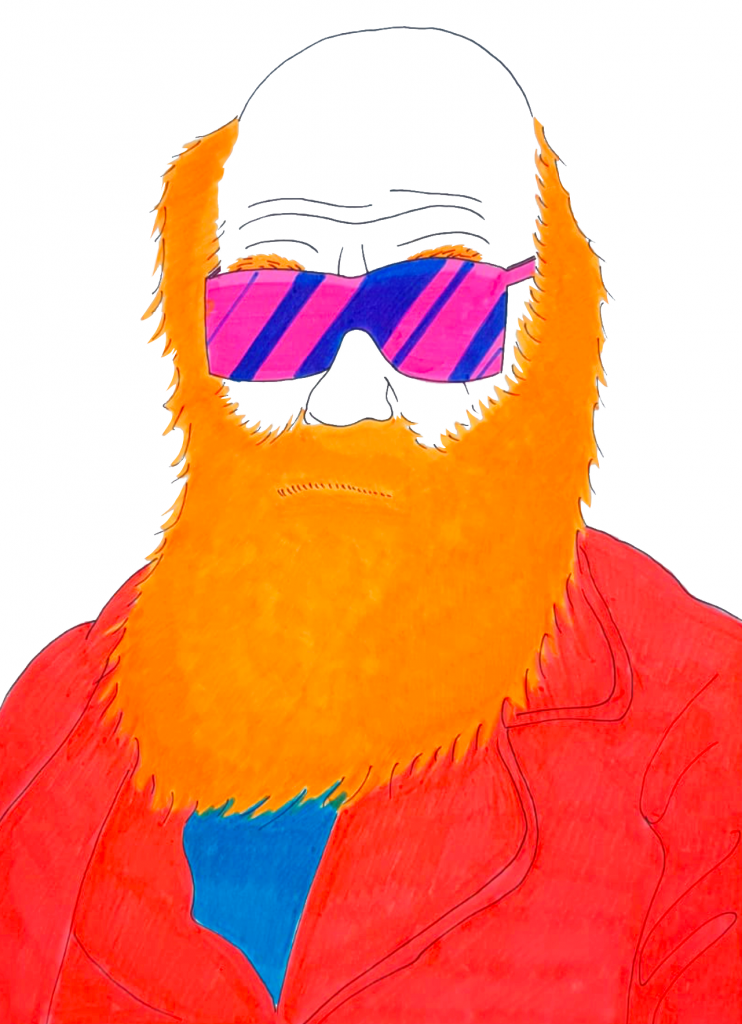 Hello! I'm Roberto, a graphic design intern from Finland who is about to complete his six-month internship at EMBL Heidelberg. I started at EMBL in August 2018.
As a graphic design intern at EMBL, I worked in the Strategy and Communications department. I have had the pleasure to work with a very talented and diverse team of individuals who come from all corners of the world.
My work focused on producing designs in a wide range of media for internal communications at EMBL. This included conference materials, stickers and many other things. I have also had the pleasure to work on a couple of more unusual projects like a drawing book for kindergarten-aged children or filming an interview with an artist, Tai Shan Schierenberg.
During my six months at EMBL, I have found it interesting to be able to see and be part of the way science and design can be integrated together. Science is certainly a field which has not yet been fully transformed by design, in my opinion – unlike other fields, like the tech industry for example. As I see it, science seems to be an area that is even more demanding, with its uniqueness and the broad range of topics covered.
A designer's challenge when combining science and design lies in being able to make designs that are both stylish and understandable. Another challenge that a designer faces is dealing with the sometimes very complicated and specific information involved, and deciding what is relevant for visual storytelling and what is not. And a key consideration for designers: what can we actually discard, so that we do not lose vital information in the bigger picture. If the way we present science is to be truly contemporary, I think science needs to take each leap forward together with design.