Morning sun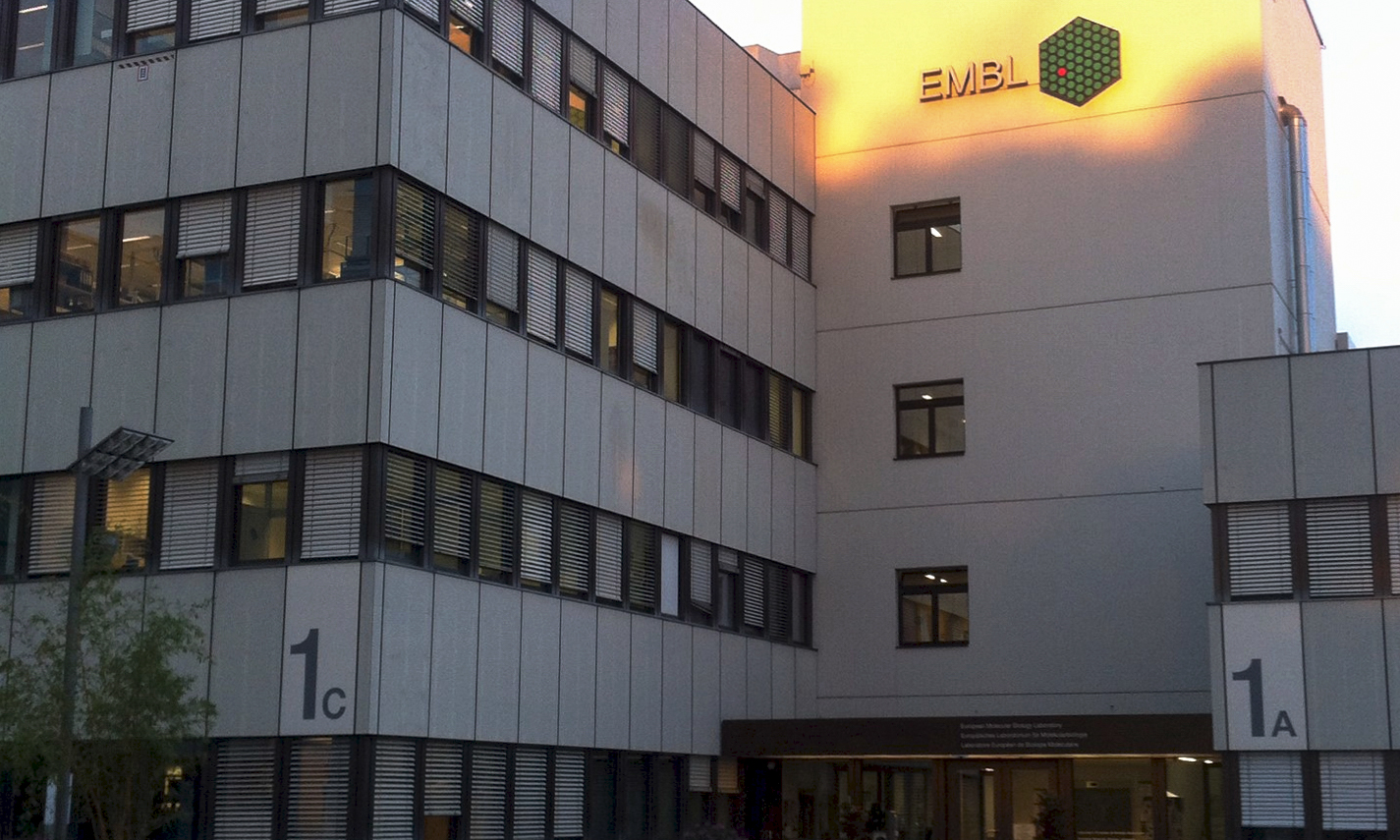 Throwback to June 2014. Daniel Rios from the Leptin group – who took this image – was a new postdoc at EMBL Heidelberg at the time, and he could already see how EMBL would enlighten him over the coming years. While the main entrance is still in the dark, the well-known EMBL logo is already lit by the morning sun.
The main entrance of EMBL Heidelberg, which looks quite different today, is part of the oldest building on campus, and the first building that was constructed under EMBL's supervision. Construction started in 1975, and in 1977 – several months ahead of schedule – staff moved into the newly completed laboratories from temporary facilities across town and from other institutes. The then-Director General was able to move his office there on 17 November, closely followed by members of Administration. Afterwards, at approximately weekly intervals, the research groups arrived one by one. By the end of March 1978, everyone had moved in.
While this is only one of many buildings on campus today, it's still home to EMBL Heidelberg's core facilities and many of the associated laboratories.
Credit: Daniel Rios/EMBL
If you have a stunning picture of your science, your lab or your site, you can submit it here.
---