Touch of springtime in Grenoble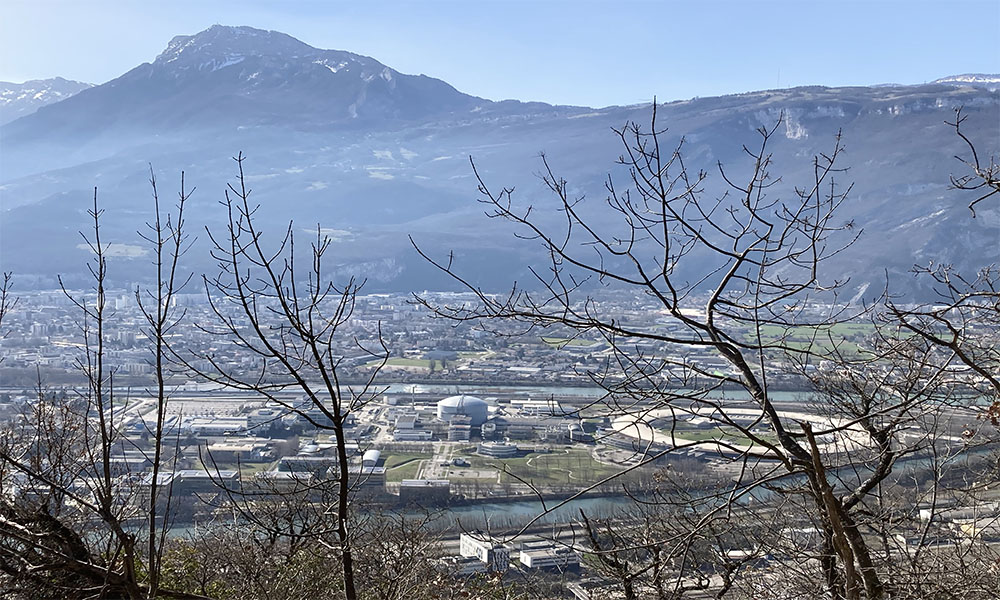 This photo shows the European Photon and Neutron (EPN) science campus on the peninsula at the confluence of the Isère and Drac rivers, where EMBL Grenoble is located. A delightful spring breeze in the air melts the last remaining patches of snow in the mountains.
If you look closely, you will find the EMBL Grenoble building between the nuclear reactor of the Institut Laue–Langevin (ILL) and the synchrotron ring of the European Synchrotron Radiation Facility (ESRF).
EMBL Grenoble shares the EPN campus with its European partners ILL and ESRF, and with the French Institut de Biologie Structurale. The campus offers an enriching science and innovation ecosystem to its researchers and to the Grenoble science community, combining both fundamental research and scientific services specialising in structural biology. The Partnership for Structural Biology (PSB) was created almost 20 years ago to strengthen and nurture a natural collaboration between researchers and engineers at these institutions.
Credit: Eva Kowalinski /EMBL

If you have a stunning picture of your science, your lab or your site, you can submit it here.
---