Delicious science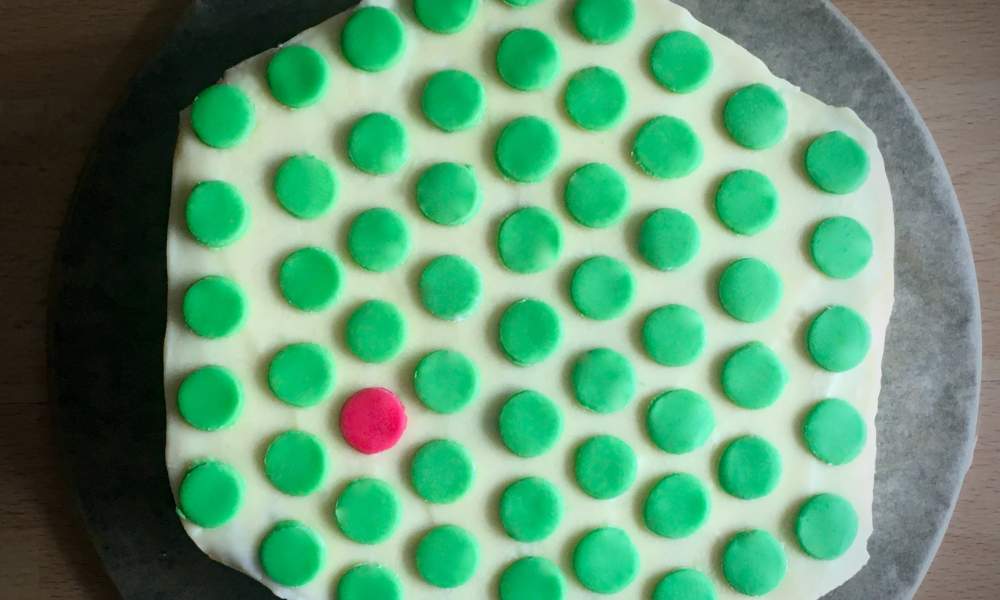 Good science is not dry, but exciting, funny, entertaining and sometimes also delicious. Elisa Kreibich from EMBL's Krebs group baked an EMBL cake for the farewell of Alexandra Martitz, the first master student in their lab. The group got together via video call, but Alexandra received the cake and her goodbye gifts beforehand.
The cake's surface is covered with white chocolate, expressing green (GFP = green fondant points) and red (mCherry) dots on its dorsal side. The yellow-white cover protects and stabilises the heart of the cake, a layered arrangement of dark chocolate cake bases, white cream of Quark and Mascarpone, and a compote of red mixed berries.
The Krebs group develops and employs innovative genomics strategies to understand the multiple regulatory layers that control gene expression.
Credit: Elisa Kreibich/EMBL
If you have a stunning picture of your science, your lab or your site, you can submit it here.
---