Exciting science!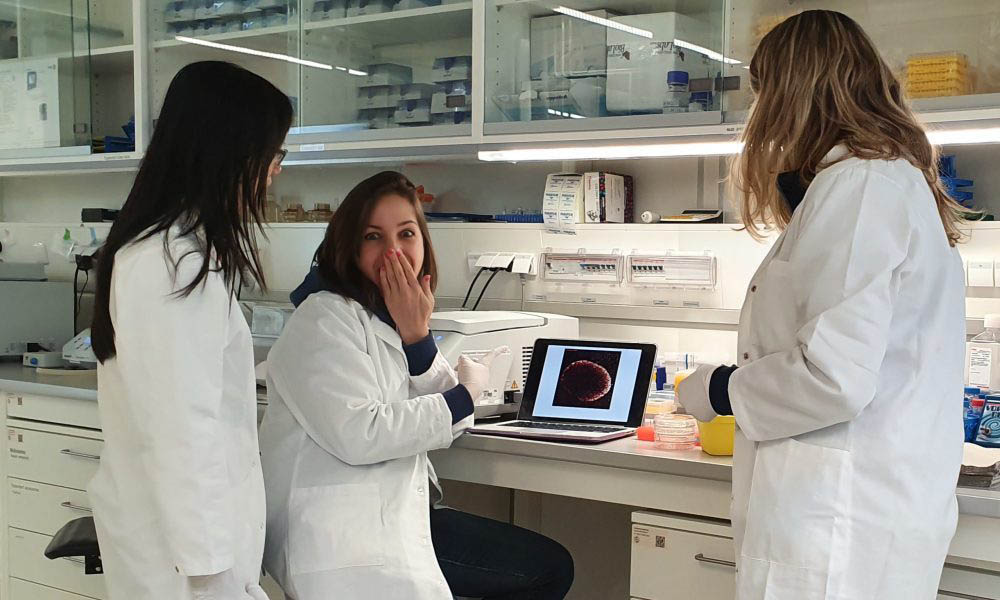 EMBL is all about exciting science, through which we aim to achieve a fundamental understanding of biological processes. To allow our scientists to perform exciting state-of-the-art research, EMBL provides them with the latest technologies.
This week's Picture of the Week summarises the excitement and joy Nikenza Viceconte from the Kosinski Group at EMBL Hamburg experiences while looking at the picture she captured with a new instrument. Nikenza was the first at EMBL Hamburg to perform super-resolution microscopy in the brand new light microscopy facility. Using the new light microscope, she managed to visualise the influenza A virus at the periphery of a cell's nucleus.
Influenza is a major infectious disease, but despite its common occurrence there remain many things about the virus that we still need to understand at the molecular level. Nikenza and the rest of her group try to understand how the virus is exported from the nucleus of a cell. This will help us to better understand the whole viral infection cycle.
Credit: Nikenza Viceconte/EMBL
If you have a stunning picture of your science, your lab or your site, you can submit it here.
---