Artistic life sciences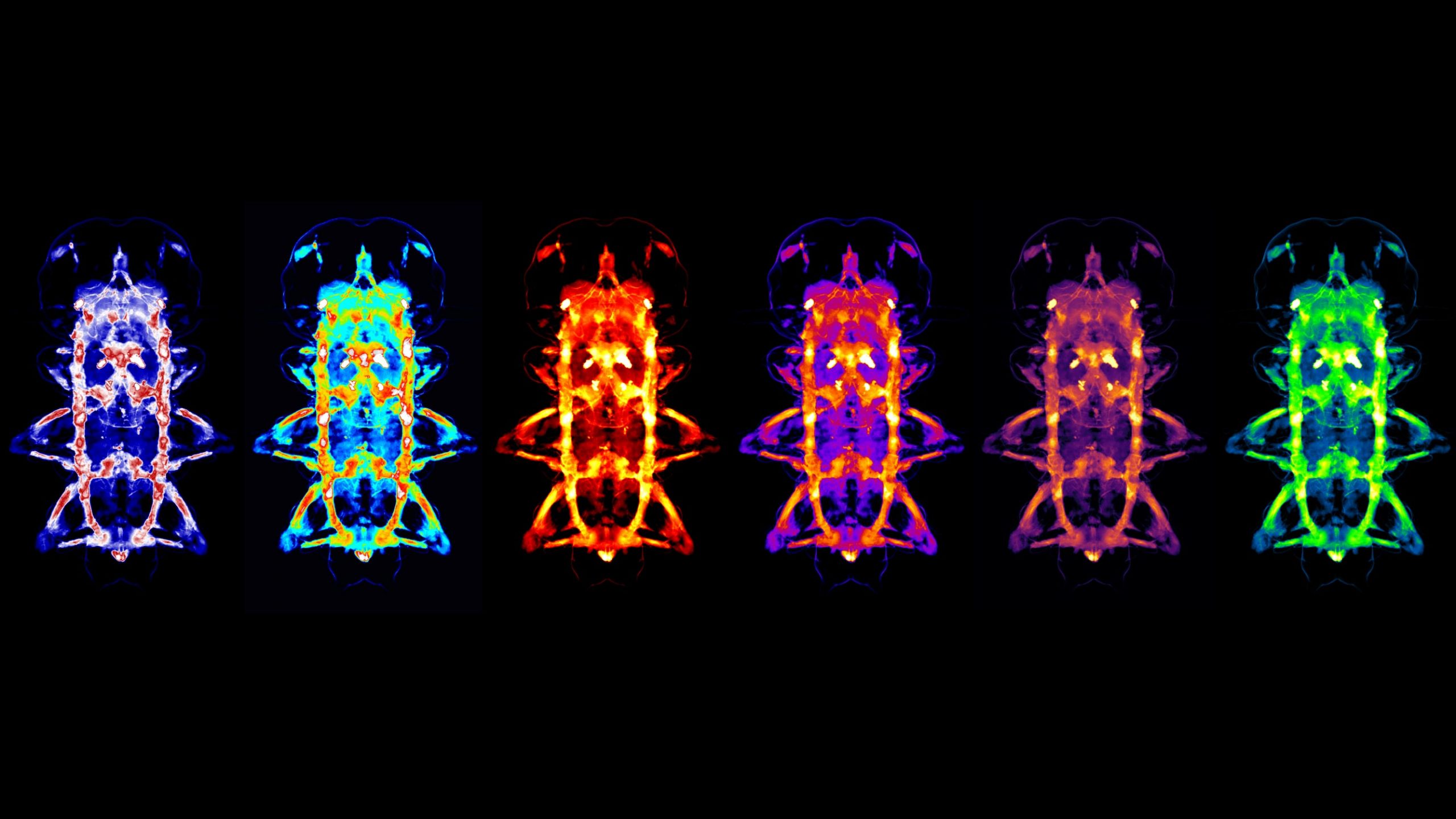 The life sciences are all about the principles of how life works. This includes understanding the development and evolution of plants and animals. In her research, Paola Bertucci, from the Arendt Group at EMBL Heidelberg, studies the evolution of Platynereis dumerilii – a species of annelid polychaete worm.
Platynereis is ideal for many biological studies. It is amenable to high-throughput imaging techniques and functional interference approaches. For example, the first genetic knockout lines have been generated. In addition, with the recent development of the PrImR (Profiling by Image Registration) resource, Platynereis has become the first animal model for which gene expression profiling data can be obtained in cellular resolution for the whole organism.
This image shows that life scientists often also have a sense for art: Paola coloured the same six-day-old Platynereis dumerilii she observed under the microscope in six different colours. The visible stains in the image correspond to a gene that is expressed specifically in muscles.
Credit: Paola Bertucci/EMBL
If you have a stunning picture of your science, your lab or your site, you can submit it here.

---