Birth of two HeLa stars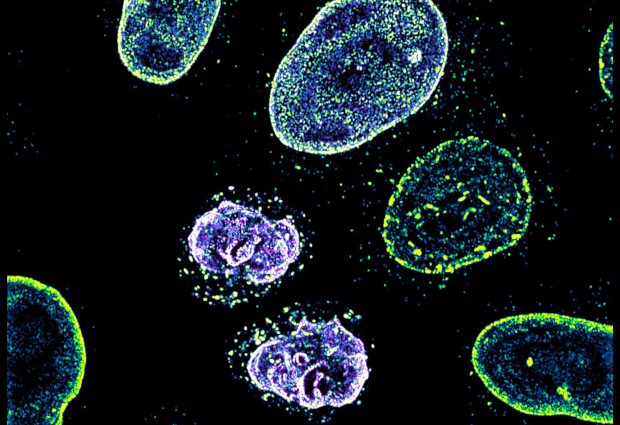 This picture of the week, taken by Arina Rybina in the Ellenberg group at EMBL Heidelberg, shows a high-resolution 3D microscopy image of living human cells: HeLa cells.
In this fascinating fluorescing microspace, two newly formed daughter nuclei are captured to study the assembly of nuclear pore complexes during cell division. At this stage of the cell cycle, thousands of these large protein machineries are generated within only a few minutes to establish functional and selective transport gates between the nucleus and cytoplasm. What we see as bright fluorescent dots are nuclear and cytoplasmic structures of the complex, where two different proteins are labelled with green and magenta colours.
HeLa is the oldest and most commonly used human cell line in scientific research. Originally, it was derived from cervical cancer cells taken on 8 February 1951 from Henrietta Lacks, a patient who died of cancer on 4 October 1951. The cells were taken without the permission of Henrietta or her family. At the time, Henrietta and her story were forgotten, but her cells went on to revolutionise medicine. We thank Henrietta for her legacy.
The genome of a HeLa cell line, sequenced by scientists at the European Molecular Biology Laboratory (EMBL) in Heidelberg, Germany, was made available to scientists online in 2013, following an agreement between the National Institutes of Health (NIH), in the USA, and representatives of the Lacks family.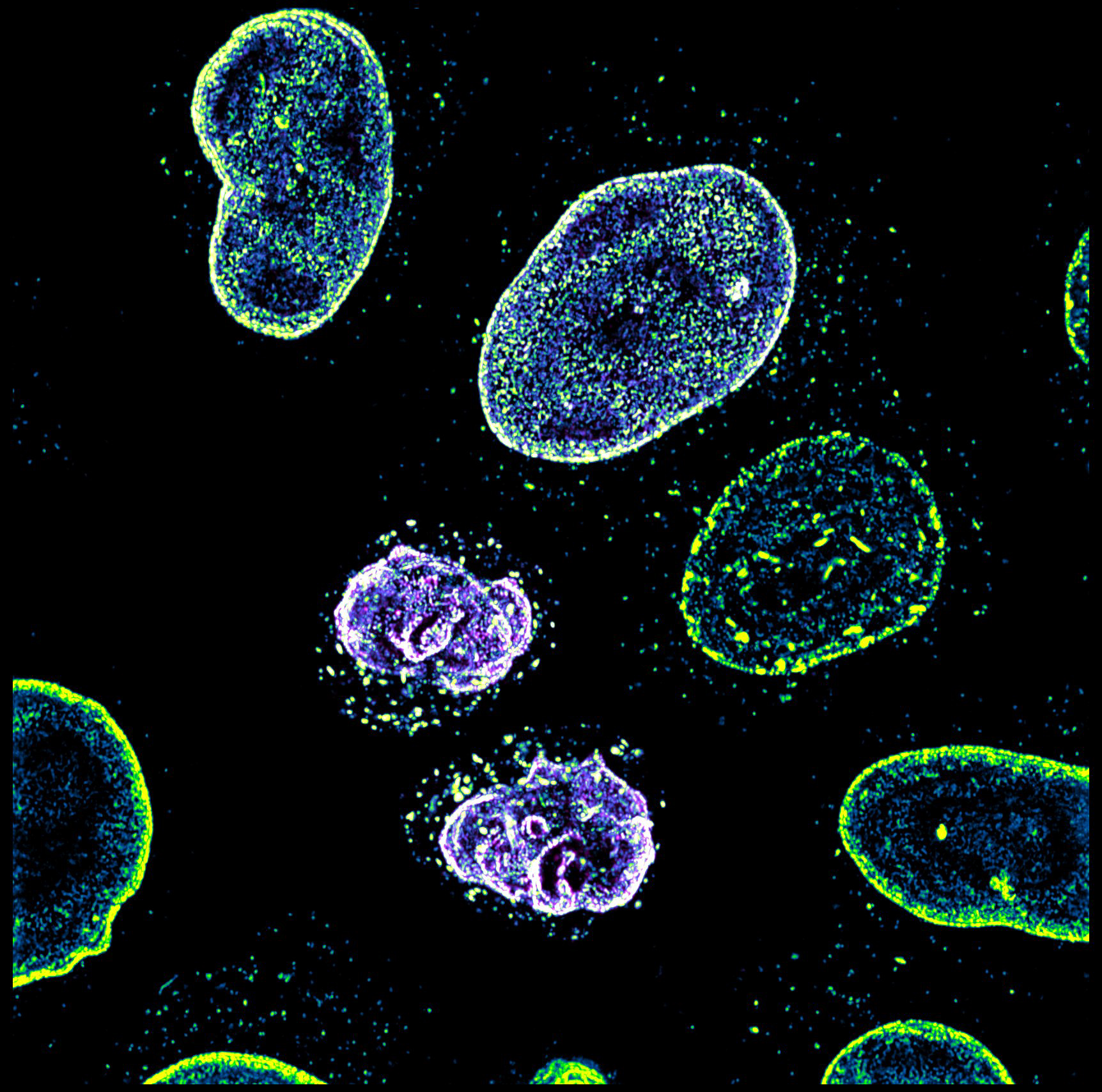 If you have a stunning picture of your science, your lab or your site, you can submit it to mathias.jaeger@embl.de.
---