Discover the wonderful world of proteins: first virtual PDB Art exhibition
All living things are made of proteins, and each of the millions of proteins out there has its own unique shape. Although we don't know what the majority of proteins look like, we do have over 170 000 3D structures stored in the Protein Data Bank in Europe (PDBe), a database hosted at EMBL's European Bioinformatics Institute (EMBL-EBI).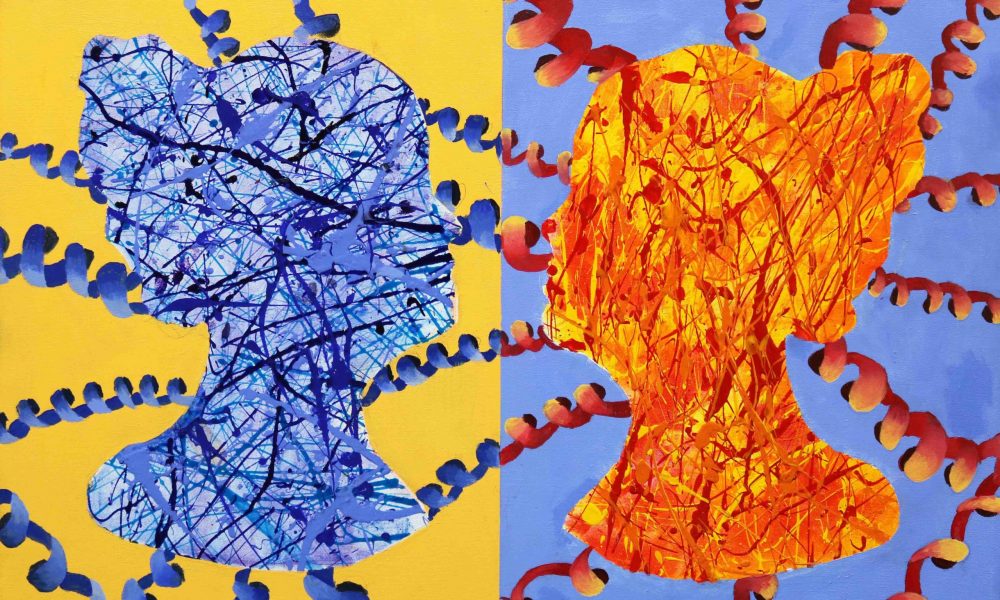 PDB Art 2020 exhibition
The PDB Art project aims to make science understandable, creative, and enjoyable for schoolchildren, by combining art and molecular biology. Each year, PDBe scientists approach Cambridgeshire schools and, with the help of art and science teachers, introduce the students to the wonderful world of protein structures. Inspired by the structures, students create their own artworks, which are displayed in an annual exhibition.
For the first time, the project went international this year, welcoming Viewbank College in Melbourne, Australia, to the initiative. Faced with the restrictions of the COVID-19 pandemic, the organisers also decided to host a virtual exhibition, opening up the artworks to everyone with a curious mind and an interest in science and art.
Creativity in art and science
"New knowledge in science often comes through imaginative and creative ideas," said Lori Passmore, Group Leader at the MRC Laboratory for Molecular Biology, who spoke at the virtual opening ceremony. "There are many ways in which artists and scientists can work together and this exhibition really highlights that."
"It's been so inspiring to see the project grow and engage more schools," says Sameer Velankar, PDBe Team Leader at EMBL-EBI. "With the help of our wonderful teachers, we are introducing more and more young people to the fascinating world of proteins. Each year, I'm inspired to see how challenging and topical issues are explored through art, and it's brilliant to see art and science teachers exploring joint teaching plans."
"It's surprising how unlinked art and science are in many people's minds," said artist Melissa Pierce Murray, who also spoke at the opening ceremony. "I believe we're all naturally scientists and artists. That's what it is to be human – taking time to engage with each other, asking questions, exploring new territories, seeing our world through a new lens. It's like climbing a mountain; with each level you see new landscapes and different views."
This post was originally published on EMBL-EBI News.
Related links