EMBL at NatureJobs careers fair
Sharing information about EMBL careers at #NJCE16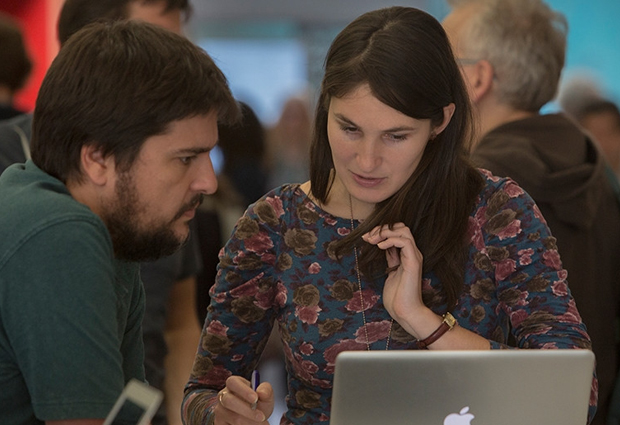 By Katrina Costa and Melissa Burke
On Friday 16 September 2016, staff from EMBL Heidelberg and EMBL- EBI attended the Naturejobs Career Expo in London, UK. The event attracted young and enthusiastic scientists from all over the world. We spent the day chatting to a diverse range of people at our exhibition stand and showcased various careers available at EMBL: research roles, data services, biocuration, training and science communication. People were particularly interested in our collaborative postdoc opportunities and non-traditional scientific roles.
As well as visiting the exhibition, delegates could take advantage of a free one-to-one CV checking service. There were also workshops and panel sessions for tips on networking, building an online profile and finding the ideal career.
If you are interested in jobs at EMBL but didn't catch us at the Naturejobs Expo, you can find out about the various career opportunities we offer at the EMBL-EBI Open Day on Thursday 13 October or at one of the other career expos listed on the Naturejobs website.