Slovakian synergies
Researchers from EMBL and the Slovak Republic, which joined EMBL as prospect member state in 2014, convened at the Institute of Molecular Biology (IMB) in Bratislava on 25 February to explore opportunities for further cooperation and collaboration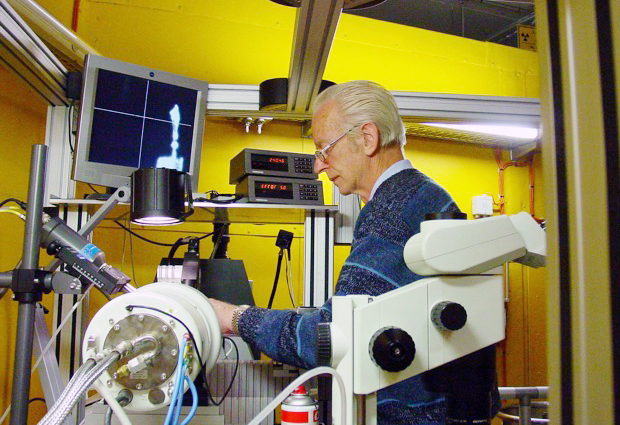 As a prospect member state, the Slovak Republic holds observer status in EMBL's governing body – the EMBL Council –, and Slovak scientists are granted access to EMBL's facilities and services, while the country's early career researchers are also eligible for scholarships in the PhD and Postdoc programmes. The driving force behind the meeting was EMBL Hamburg alumnus Jozef Ševčik, who mobilised his contacts at the IMB to raise awareness of the opportunities of EMBL prospect membership.
Why is cooperation between EMBL and Slovakia important?
The EMBL event in Slovakia highlighted to our research community the opportunities that collaboration with EMBL can offer scientists in the country – including access to incredible facilities, services and training programmes. Connections with EMBL provide great potential to speed up the progress of molecular biology in our country. Slovakia has attracted an increasing number of grants to help reduce the gap between our research and that carried out in Western Europe, and greater collaboration with EMBL can only enhance this further – these are exciting times!
Tell us your EMBL story…
My career in protein crystallography – and my introduction to EMBL – started at the University of York, where I solved the structure of
RNase Sa and met Keith Wilson who later became the head of EMBL Hamburg. There were no facilities for protein crystallography when I returned to Slovakia, so Keith invited me to work as a postdoc in collaboration with EMBL. During the 1990s, I visited Hamburg 14 times, spending 16 months there in total.
Connections with EMBL provide great potential to speed up the progress of molecular biology in our country.
Our goal was to fully understand the catalytic mechanism performed by RNase Sa, and to determine the structures that enabled this at the highest possible resolution. Our cooperation resulted in 10 publications. During this time, I met excellent scientists at EMBL and experienced a truly inspiring and creative atmosphere. It was an experience that helped me build an independent protein crystallography laboratory at my home institute in Bratislava.
Have you been back since?
After returning to my home institute in 1999, I visited Hamburg 11 more times accompanied by my PhD students to collect synchrotron data from our crystals, which helped us determine the structures of several proteins, and which in turn resulted in around 20 scientific papers. As I am now retired, I look forward to observing the exciting developments at EMBL and in Slovakia from the sidelines, while I continue to read books, spend time at the computer, and enjoy leisure activities.
In close collaboration
During his career, Jozef Ševčík inspired several of his collaborators who continued to cooperate with EMBL predominantly in the area of structural biology. Several Slovak scientific research projects have been advanced through the use of EMBL facilities, including the structures of the human Ryanodine receptor 2, the yeast mitochondrial DNA-binding protein Mgm101, CcbJ methyltransferase from Streptomyces caelestis, Tau protein, and plant degradation enzymes. "We are really grateful for the opportunity to visit EMBL – the work stations are not only excellently equipped, but based on our personal experiences there are also experienced scientists with remarkable personalities working there who help us to solve our research problems," said Vladena Bauerová and Eva Kutejova, researchers at the Institute of Molecular Biology in Bratislava. "The EMBL workshop organised at our institute was an excellent opportunity for students and researchers in Slovakia to discover the possibilities of working with EMBL and to gather valuable personal contacts," said Ján Kormanec, Director of the Institute of Molecular Biology.