Understanding Earth's oceans together
EMBL and the European Marine Biological Resource Centre (EMBRC) have signed a memorandum of understanding to strengthen scientific cooperation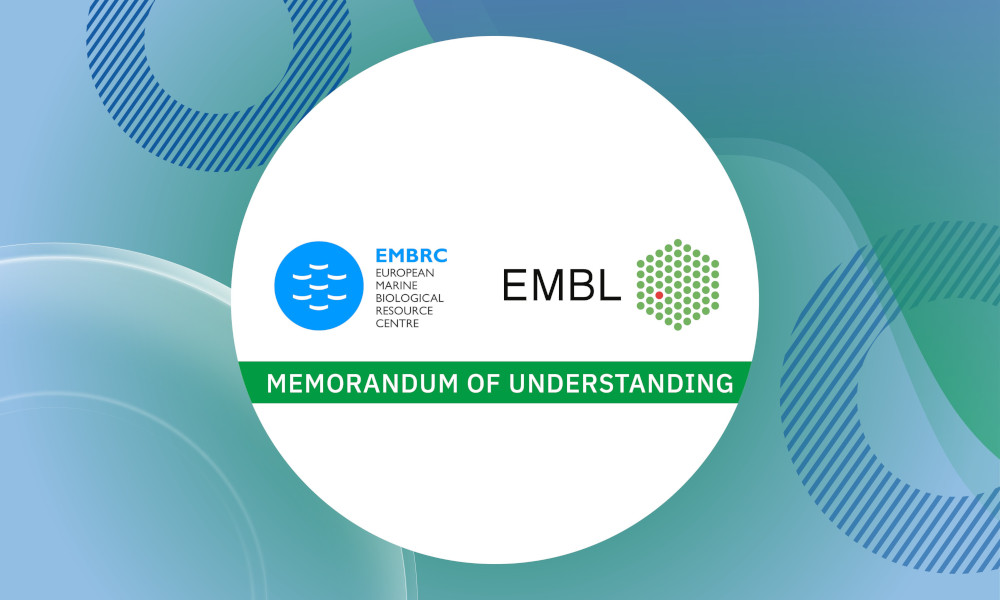 Edith Heard, EMBL Director General, and Nicolas Pade, Executive Director of EMBRC, have signed a memorandum of understanding for increased scientific collaboration between their respective organisations.
"Many of the actions envisioned in EMBL's new Planetary Biology transversal theme would connect perfectly with some of EMBRC's marine stations. Joining forces with EMBRC will be highly beneficial for both sides and for European science," explains Edith Heard. "The various forms of potential collaborations, in particular with regard to EMBL's European coastline exploration project, are manifold."
The European Marine Biological Resource Centre (EMBRC), is a European research infrastructure that provides researchers and companies with access to marine organisms and the facilities to study them, including experimental facilities and technological platforms. With this memorandum of understanding, the organisations join forces to understand at the molecular, cellular, organismal, and population levels how microbes, algae, plants, and animals interact with each other and respond to environmental change. As well as supporting research teams from across Europe, EMBL and EMBRC will pursue the development of novel experimental systems, specialist equipment such as imaging technologies, and environmental monitoring sensors and tools.
"We are looking forward to supporting EMBL's new programme and to offering our respective communities new and exciting research, innovation, and knowledge-exchange opportunities," says Nicolas Pade. "We believe that European and international researchers will benefit greatly from this collaborative effort to enhance science, innovation, and training."