The French connection
The Genomics and the Proteomics Core Facilities collaborated with the excellence programme Signalife, from the University of Nizza, France, to revive a training programme for international students.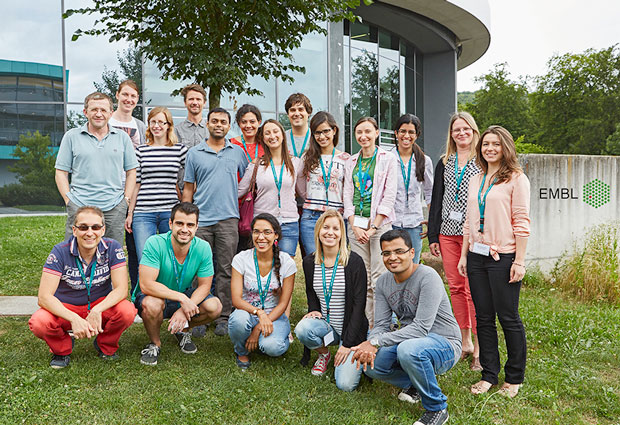 The one-week course took place from the 13 to the 17 July 2015 and welcomed 12 PhD students who were thrilled to learn more about EMBL's technological advances and facilities.
The Signalife project was awarded specific funding from the French government based on its excellence and expected scientific value in cell signalling. A large part of the initiative focuses on attracting and training the best PhD students to form the next generation of scientists.
"The group was very international and had a good scientific knowledge: they were a similar crowd to EMBL's and some of them would fit very well in our postdoc programme," explains Vladimir Benes Head of Genomics Core Facility, EMBL. "They were very active and interested during the training: it was pleasant and rewarding to discuss with them."
A similar collaboration with the University of Nizza had been set up in 2007 but only one course had been given. Signalife was a good opportunity to revive it, and to create a joint genomic/proteomic course to give students a 360-degree view on the theory and the practice behind analysing genetic expression patterns and proteomes.
"My project is on host-pathogen interaction, more specifically on the phosphorylation of an E3 ligase that is very important for fighting infections. So the proteomics part of the course was very useful and will help me design better experiments in the future," explains Maria Isabel Acosta Lopez, one of the participants. "The genomics part was less directly applicable for me but it was also very interesting and it gives me ideas for future projects"