EMBL courses and conferences: learning lessons and looking ahead
The coronavirus pandemic has created unprecedented challenges for those trying to organise scientific courses and conferences. As the scale of the disruption first became clear, EMBL moved quickly to ensure that its events could still go ahead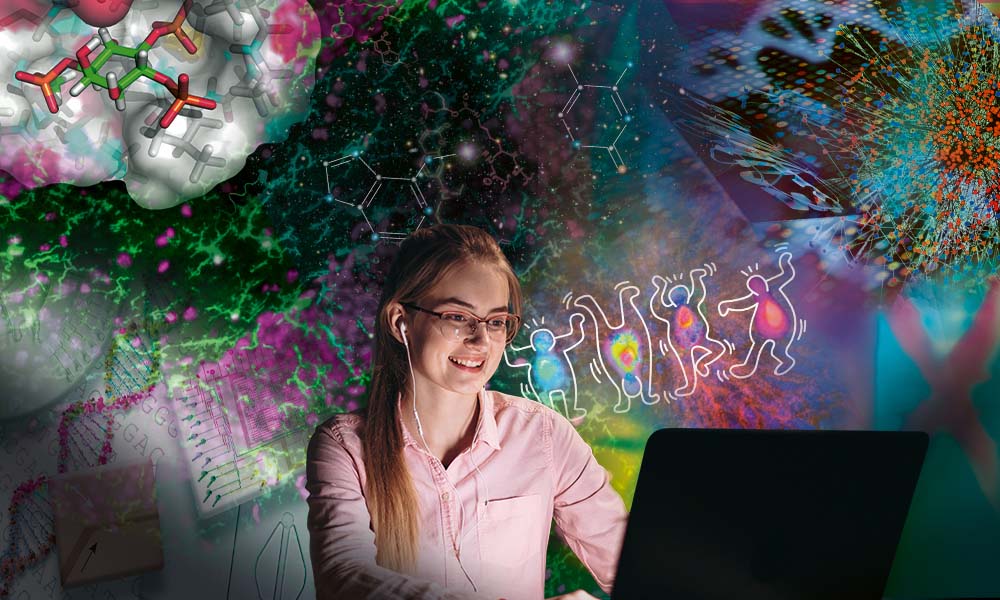 From the earliest days of the pandemic, the uncertainty of the situation and the requirement for physical distancing created a host of challenges. It also raised major questions about new formats. Would the technology stand up to running a conference entirely online? How would participants respond to a virtual course? Would attendees still feel engaged while sat at home?
The EMBL Course and Conference Office grasped the challenge presented by the pandemic. This included dealing with the multiple time zones of those participating, and the large numbers of people accessing live streams simultaneously. "We had been discussing the possibility of virtual events for some time, but we weren't expecting it to happen so quickly!" explains Geoff Barnett, Head of the EMBL Course and Conference Office. However, through quick reactions and creative thinking, the team managed to assess the difficulties of virtual events and find ways to overcome them. Within a matter of weeks, the first virtual events were being held.
Moving online
The shift to virtual events not only enabled the programme to continue, but had a clear benefit in terms of the numbers of scientists able to attend. During 2020, EMBL welcomed a total of 8429 participants to its virtual conferences, and 271 to its virtual courses. Over 800 people were able to attend the EMBO | EMBL Symposium 'Organoids: Modelling Organ Development and Disease in 3D Culture', representing an increase on the numbers that would have been able to attend an equivalent in-person event. "Our virtual events are certainly accessible to a wider range of people than those on site," explains Geoff. "With the reduced price and flexible, on-demand programme, we're seeing many more participants, including those from labs that may not have the budget to send scientists all the way to Germany." Participants were able to actively engage in online discussion via Slack and other software, enabling audience members from across the globe to get involved. The Course and Conference Office team are constantly looking at how the virtual engagement process can be improved for events throughout 2021.
With the continuing uncertainty surrounding a return to normal life, EMBL has designed its future events with digital engagement in mind. A full programme can be found here, along with further information on topics covered and instructions on how to sign up.
The busy schedule for 2021 builds on EMBL's four decades of excellence in organising events. That time has seen a constant stream of top-class trainers and speakers, including numerous Nobel laureates, as well as the presentation of cutting-edge science. Despite the difficulties caused by physical distancing requirements, lessons learned in 2020 have put EMBL's Course and Conference Office in a strong position to continue its work. Reflecting on the experience of the pandemic, Geoff Barnett is determined to ensure 2021 builds on the successes of last year. "We've gained a wealth of experience over this period, and we'll continue to refine our formats and develop our platforms as we plan for the future," he says. "EMBL is providing a user-friendly, interactive experience for all, and I'd really encourage people to sign up and get involved."
---
You can find full details of EMBL's course and conference schedule on the website, along with information on how to participate and get the most out of virtual events.