Fun with fern photography
EMBL alumna Jennifer Deegan built a prize-winning system for photographing ferns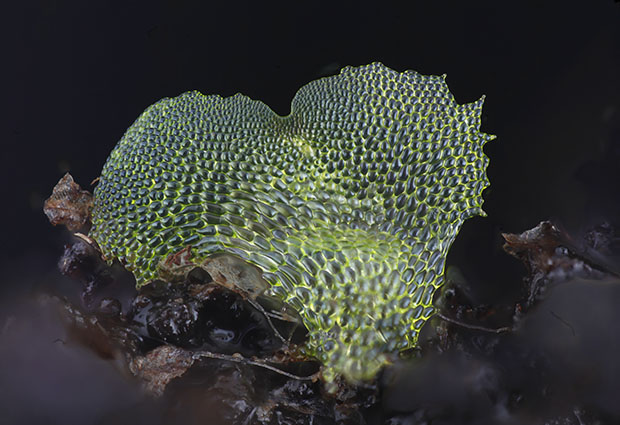 After several years in the Gene Ontology project at EMBL's European Bioinformatics Institute (EMBL-EBI), Jennifer Deegan left work to raise her son. However, she soon started to miss science and was happy when she could rejoin her previous research group as a volunteer. She went on to pursue a very different kind of scientific career, involving code, a second-hand electric motor and home-grown fern specimens.
A lot of Deegan's work was spurred on by EMBL's nine-year rule, which limits the duration of employment at EMBL to nine years for most staff. When Deegan left after eight years, she was going on maternity leave without expecting to have another job for the foreseeable future. However, the administrative staff at EMBL-EBI encouraged her to at least have a small business idea that she could work on.
"EMBL-EBI really set me on a good road in many different ways," says Deegan. "After leaving, I bought the Canon DSLR camera that was the foundation of all of my future work. It took a long time to come back to academic science, via garden photography and a stint in garden design, but the camera was the thing that brought me round to the right place in the end."
With the support of her previous research group, Deegan started to develop a macrophotography system at home. Her goal was to take photos of fern gametophytes: the tiny plants – around 2mm in size – in which a fern's sexual reproduction phase plays out. The problem with photographing fern gametophytes is the high magnification that is needed to capture them on camera. This causes a very shallow depth of field, which means that while one small area of the specimen is focused, the rest sinks into a blur. Until now, biologists have relied only on drawings of fern gametophytes, as it was not possible to take useful photographs.
Deegan and her group received a grant from the University of Cambridge OpenPlant Fund to proceed with the project. This also required that the progress of her work be carefully documented with videos, which are available on a YouTube channel called Chlorophyllosophy.
Deegan developed a system that would move the camera progressively closer towards the specimen. After every tiny step of 10 µm(0.01 millimetres), the camera would take a photo, resulting in about 40 photographs with different areas in focus. The photos were then merged into a single, fully focused picture. Setting up this system required a lot of experimentation with hardware and coding, work which Deegan enjoyed very much.
"My favourite part was when I stripped a stepper motor out of an old flatbed scanner and had to figure out by experiment how it worked. I had to write code to make the stepper motor move, and then figure out from the movements which of the five wires was which, and how they joined up inside the motor. I then had to write more code to make the motor move in single steps in the right direction. That was a lot of fun."
Deegan relied on the experience she had gathered while coding at EMBL-EBI, along with advice from her computer scientist husband. Deegan coded the system to work with an Arduino or a Raspberry Pi computer. Both systems were documented and are available online to anyone who wishes to build their own system.
The project proceeded to win the 2017 Biomaker Spirit trophy, a prize for people inventing electronics equipment for biomedical science.
After building her macrophotography system, Deegan is still coding. "The microscope code requires constant adjustment for my different photographic specimens, so that's a nice thing to do as I'm battling with my tiny plants," she says. In addition to her scientific work, she writes scripts to process orchestral sheet music for the community orchestra that she, her son and her husband play in. She's also teaching her son how to code.
"It's amazing the things that can grow out of a beginner's Java course!" says Deegan.
To read more about the microscopy project, and about the many people who contributed to the work, follow the links below.