From rodents to roadsters
In EMBL Rome's 20th anniversary year, Klaus Rajewsky, Head of EMBL Rome 1996–2001 (then known as the EMBL Mouse Biology Programme), recalls the pioneering spirit of the site's first years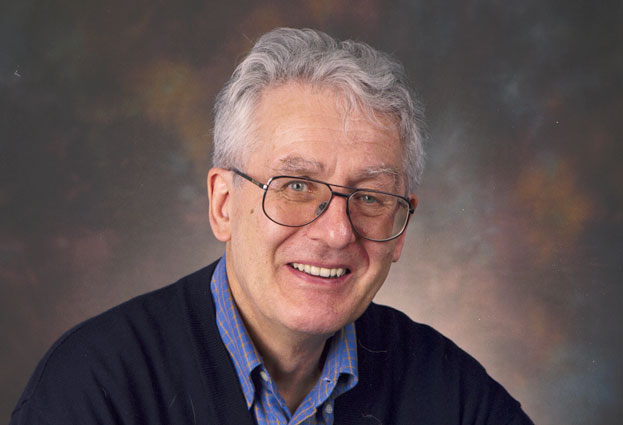 The EMBL Rome story, for me, starts with Fotis Kafatos. I was giving a seminar at the ZMBH (Heidelberg University's centre for molecular biology) about conditional gene targeting, which my lab was developing in a big way. Fotis, then EMBL Director General, attended the seminar and we met afterwards. That evening he asked whether I would like to lead the new EMBL site for mouse biology that they were thinking of setting up just north of Rome, in Monterotondo.
At the time, I was slowly approaching the retirement age in Germany. I still had a while, but time goes by quickly and I had seen from my father, who was also a scientist, that retirement can be a difficult thing. I promised myself that I would do my best to avoid a similar situation, and the position at EMBL was a step in the right direction, so I took the job. Partly for this reason and partly because it was very attractive to get involved with EMBL. And then there was Rome! It was an opportunity for real adventure and it was in an area of research that I was deeply passionate about.
The plans began to take shape, and in 1996 I got my contract. It was a half-time contract where I would spend half my time in Monterotondo and the other half in Cologne at the Institute for Genetics, where I had my lab. Rome is a beautiful city and I was extremely lucky to rent a fantastic apartment in Via Flaminia, right next to the Piazza del Popolo. In the morning I would drive out to Monterotondo, along the Tiberina, against the incoming Roman commuter traffic, and in the evening I would drive home against them as they were leaving the city. It was wonderful!
It was an opportunity for real adventure
When we first started out, there was not much to work with. There was a portion of a relatively small research facility available to us on the Monterotondo campus and, of course, there was Glauco Tocchini-Valentini, then Director of the Genetic Engineering Target Project at the Italian National Research Council (CNR). Glauco was the master of the campus – it was his child – and he was an absolutely essential host for all of us from EMBL who went to work there. He had a long connection with EMBL and was heavily involved in the founding of the European Mouse Mutant Archive (EMMA), so he was an instrumental figure in European – and especially Italian – science around that time. Glauco was really a key figure in setting the whole thing up and he became a good friend.
It was a pioneering effort in the beginning because we had a very limited budget and, to start with, we had only two research groups. The real pioneer was Walter Witke, now a professor at the University of Bonn. Walter was my main local partner initially. He was the first group leader from the new programme who physically went to Rome and started to work there. His journey was remarkable because he was recruited before the space in Monterotondo was ready, so he was initially put up in a lab at EMBL Heidelberg. Then one day the trucks arrived, packed up his lab, and off they went to Rome. The lab was dropped off there and they got back to work almost immediately.
Then came my staff scientist, Ulrich Kalinke – now Executive Director of TWINCORE in Hannover – and others followed on. At the time, Ulrich was in possession of an old Porsche. It came from a time before power steering, so it could be a real effort to drive but well worth it. Ulrich had a family with kids so the Porsche wasn't exactly suitable for his everyday life. He had another car, more like a station wagon, that he used most of the time, so the agreement was that whenever I came to Rome, I would use his Porsche to drive out to Monterotondo and back. Driving this wonderful Porsche through Rome and its surroundings was quite something! I've never had the chance to drive another since; it was a truly unique experience.
The site in Monterotondo became a place I loved
During my time in Monterotondo, we grew to four research groups. Walter's and my own, then the group of José Luis de la Pompa, and the fourth was that of Claus Nerlov. Our greatest challenge was putting our site on the map. With money for four groups, we were a tiny venture compared to other institutions, and getting noticed was no small feat. We gave it the best we had, and in the year 2000 – just one year after we'd officially opened and three years after we'd started building the place up from scratch – we had our first evaluation. Thanks to a lot of hard work, and a little miracle, we were evaluated as 'outstanding'. That was a great boost: from then, the site really began to grow into what it is today.
For me, working at EMBL introduced me to a whole new community of people. I'd worked at a university before, and EMBL was of course different in many respects. I was surrounded by top scientists from many different nations and vastly different areas of research, and I learned many new things. The site in Monterotondo became a place I loved. It was beautiful, very well kept, with nice, natural surroundings and a good canteen! I think we all had a good time there and thoroughly enjoyed working in the labs.
In 2001, I left. At the time, the site's future development was still somewhat uncertain, and I happened to receive an offer from Harvard University. So, I packed everything together in Monterotondo, Rome, and Cologne, and off I went to Harvard Medical School. I was followed as Head of the Mouse Biology Programme by Nadia Rosenthal. She actually moved into the same apartment in Rome that my wife and I had stayed in. It was such a nice apartment that we toyed with the idea of buying it for quite some time!
Since then, I've watched from afar as EMBL Rome has developed. I've been able to come back a few times, I've given a lecture here, and one of my former postdocs, Manolis Pasparakis, even came here as a group leader. It has definitely grown, but much of it still feels familiar.