Planetary egg cells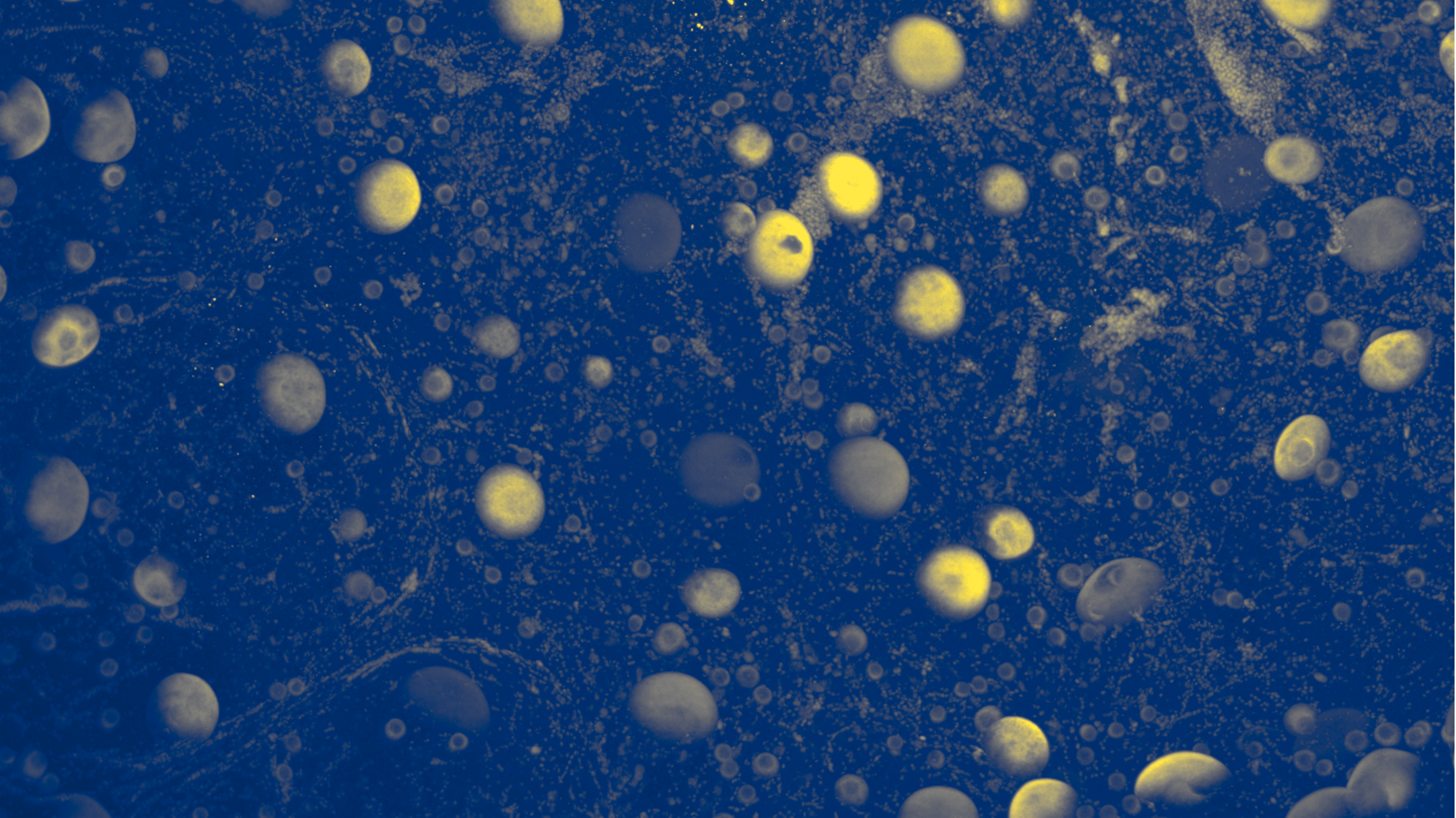 Oocytes – the cells that will become egg cells – are formed before birth. They form in the ovary and remain there for a long time: up to 50 years in the case of humans and several months in mice, all the while retaining their ability to combine with a sperm cell to give rise to a young organism. In response to hormones, a number of oocytes periodically grow and develop, culminating in the ovulation usually of one egg in humans and multiple eggs in mice.
This image shows a region of a mouse ovary that has been cleared – a process by which the optical properties of usually opaque tissue samples are modified to render them transparent. Without light being absorbed or scattered, it becomes possible to image samples in greater detail. This image shows oocytes at various stages of maturity. Their dimensions range from 10 to 50 micrometres (thousandths of a millimetre).
To take this image, Arturo D'Angelo in Elvan Böke's lab at the Centre for Genomic Regulation (CRG) used the MuVi SPIM microscope in the Mesoscopic Imaging Facility at EMBL Barcelona.
Credit: Arturo D'Angelo/CRG; Montserrat Coll Lladó/EMBL Barcelona.
If you have a stunning picture of your science, your lab or your site, you can submit it by email.
---