Ecological lawn mowers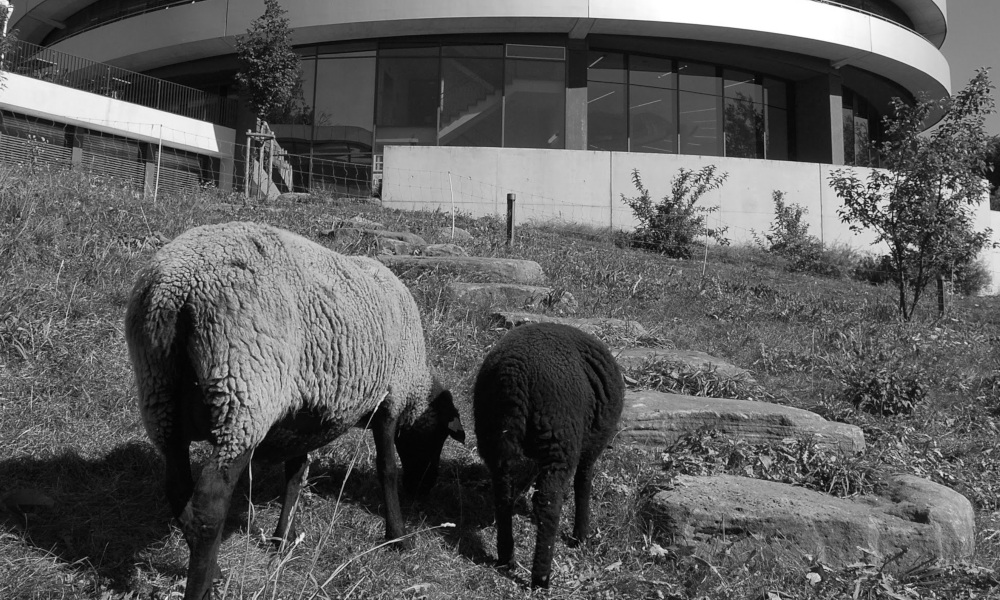 EMBL is interested in exploring the biological world on its smallest scales, as well as how living beings interact with each other as part of ecosystems. As such, the organisation and the people working for it have a great interest in keeping ecosystems alive and taking care of our planet. In March, Brendan Rouse came to Heidelberg as EMBL's Environmental Officer, tasked with monitoring the organisation's environmental impact and promoting sustainable practices.
In 2012, EMBL used ecological lawn mowers to keep the grass short around the Advanced Training Centre at EMBL Heidelberg. This image shows sheep from a nearby farm grazing on the uneven terrain, reducing the cost to EMBL of maintaining the grass. Creating a circular economy, the sheep also produce natural fertiliser and return nitrogen to the ground, rather than it being removed as grass cuttings from a lawn mower.
Credit: photo.heidelbergensis
If you have a stunning picture of your science, your lab or your site, you can submit it here.
---