Fish close-up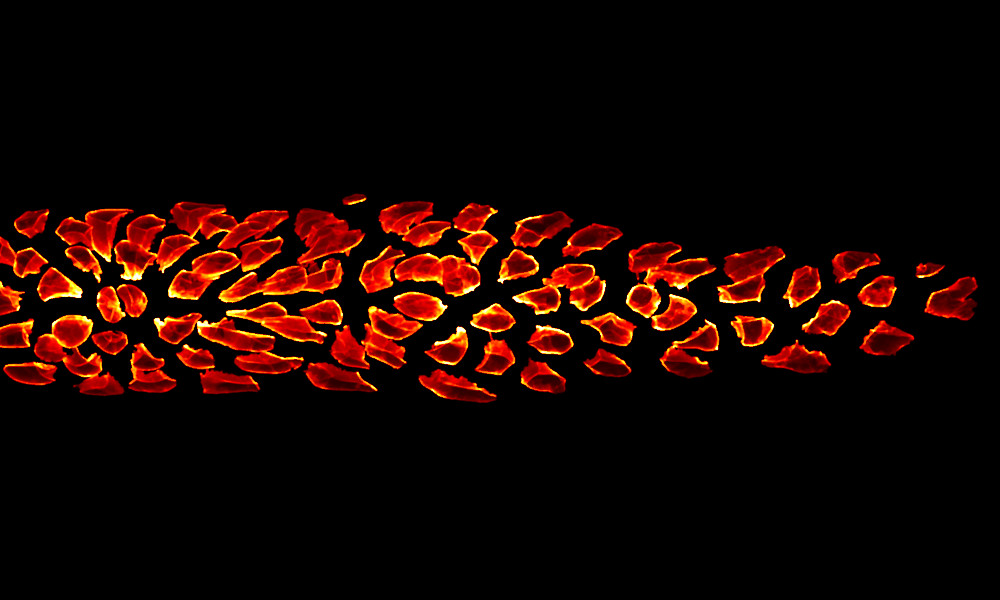 As an embryo grows, the countless cells within it come together to assemble into different organs, each with its unique shape, size, and biological function. For biologists trying to figure out how this happens, microscopes are an essential tool, as they allow direct observation of cells in an embryo.
Modern microscopes are high-tech devices that produce extremely detailed and massively magnified images – sometimes even in 3D. However, because organ formation is so complicated, it's often hard to comprehend what's going on just by looking at these images. That's why many life scientists have begun to use computer algorithms to help them filter out the important information.
While working in the Gilmour group, Jonas Hartmann (now in the De Renzis group) used such algorithms to analyse a group of cells – called the lateral line primordium – in a zebrafish embryo. This group of cells represents an interesting example of organ formation where cells simultaneously move and change their shapes in a highly coordinated manner. Jonas's analysis revealed some previously unknown patterns, such as differences in the shape of cells located at the centre as compared to those located on the outside. 
Credit: Jonas Hartmann/EMBL
If you have a stunning picture of your science, your lab or your site, you can submit it here.
---