Welcome: Geetika Malhotra
EMBL's European Bioinformatics Institute welcomes a new Head of Web Development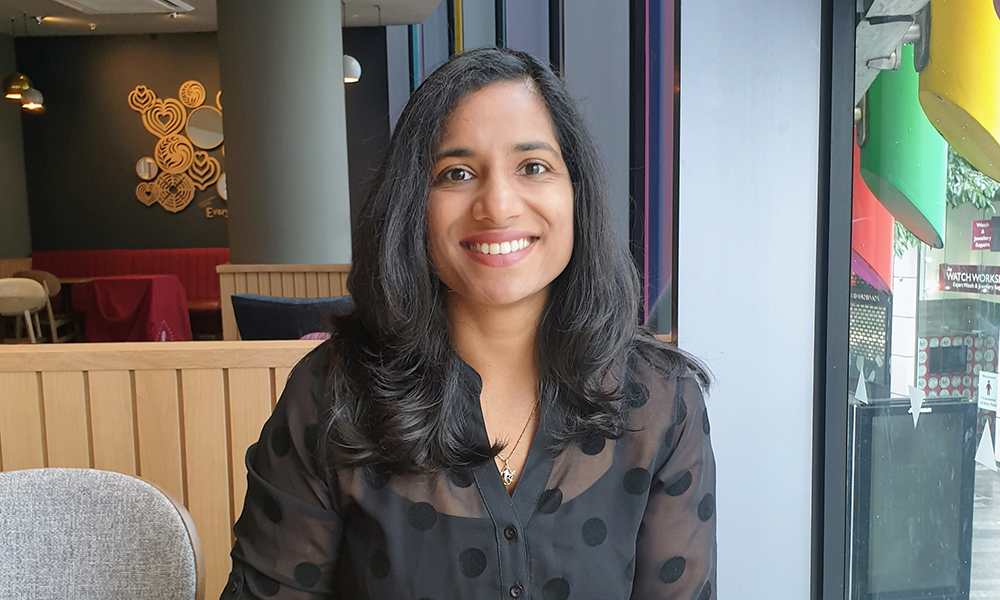 The Web Development team provides a central source of web design and development for EMBL's European Bioinformatics Institute (EMBL-EBI). The team makes use of its expertise in open technologies, user experience design, and project management, to develop and maintain high-quality websites for the life sciences community. In July, Geetika Malhotra joined the team as their new Head.
What's your professional background?
I'm a computer science engineer by training. I started my career in software development in India and relocated to the UK about eight years ago. My first job was with an Indian multinational, Infosys Technologies Ltd. During my stint at Infosys, I got an opportunity to work with some of the biggest organisations in technology like Nortel Networks and Yahoo. Thereafter I joined IBM as a software development lead.
Once I'd moved to the UK, I joined the software development team at Credit Style Limited, Sheffield, which provides debt recovery solutions to its customers. I worked my way through the ranks and for the past four years I was the Head of Software Development there, until I joined EMBL-EBI. The academic environment is unknown territory to me and I'm looking forward to exploring it with my previous experience.
What does your new role entail?
I've only been in this role for a few weeks, so I'm still trying to understand the structure of the organisation and the current scope of my team's work. I envision that, in my role, I'll use my experience to help EMBL-EBI and all of its services from a web development perspective. One of my first missions will be to explore the opportunities to unify the frameworks and contents for different tools and systems used across EMBL.
What motivated you to work at EMBL-EBI?
Over my career, change has been the only constant. After eight years at the same company, I was looking for a new challenge. One thing I really like about my job is that it allows me to explore very different environments with their specific set of challenges, which makes each day a learning experience. The academic environment is new to me, and the opportunity to work with some of the brightest people from the scientific community keeps my adrenaline flowing.
What are some of the challenges in your new job?
Within the organisation, we interact with many service teams and they all have different ways of working. The main challenge is to coordinate between different teams and stakeholders, and to keep communication flowing in this ever-changing environment. Collaborating with so many teams is both the most challenging and most exciting aspect of my new role.
What's your philosophy as a manager?
I'd like the team to connect and communicate whenever they can, so that we can build a healthy and productive relationship. This is particularly important given the current situation, as we're all working remotely. I haven't physically met my team yet, but so far we've managed to work well together. Each member of the team has some unique strengths and knowledge areas, and sharing these will make the team more cohesive and effective.
What's one thing we couldn't find out about you from an online search?
I don't have a Facebook account, and I'm not really into social media. To many people it's a big surprise, given my profession. In a work setting, people tend to see me as an outgoing person, but in my personal life I'm quite reserved and I like to keep very close contact with the people who really matter to me. Also I am very passionate about cooking!