Sharing our vision for the future
EMBL Director General Edith Heard meets Members of the German parliament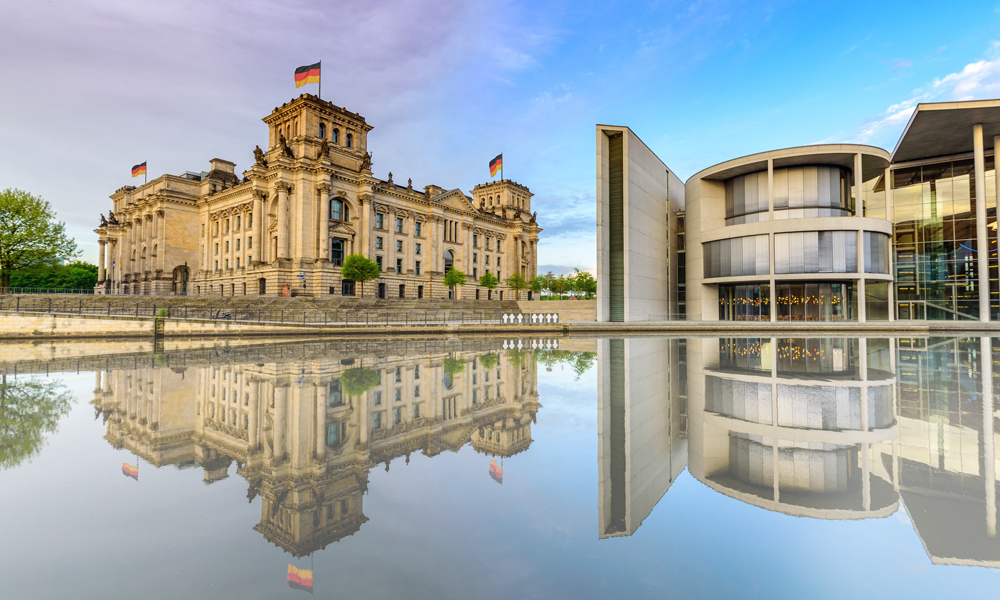 Coordinating and integrating European life science research to strengthen national research and policy is one of EMBL's five missions. As an intergovernmental organisation funded by its 27 member states, EMBL discusses its research and activities not only within the scientific community but also with society, including politicians and policymakers, across Europe.
On 18 November 2020, EMBL representatives met Members of the German parliament at an event at the Paul-Löbe-Haus of the German Bundestag in Berlin. The event was hosted by German Members of Parliament Dr. Ernst Dieter Rossmann MdB and Sybille Benning MdB, in their roles as chair and deputy chair of the Committee on Education, Research and Technology Assessment of the German Bundestag.
Dr. Rossmann and Parliamentary State Secretary to the Federal Minister of Education and Research Thomas Rachel presented welcome addresses. Following these, Prof. Edith Heard introduced EMBL and presented the organisation's future plans. The presentations were followed by discussion between the parliamentarians and EMBL representatives.
"As the Committee for Education and Research, it was a pleasure for us to welcome Professor Heard to Berlin and to hold stimulating discussions about the institute's future plans in Germany and Europe," says Dr. Rossmann. "The work of EMBL is undoubtedly of great importance. A growing understanding of molecular processes is not only of the highest relevance for science, but ultimately also for our daily lives. As responsible representatives of the people and research politicians, it is particularly important for us to build and further strengthen this bridge to relevance in our everyday lives."
Prof. Heard outlined how EMBL's activities will develop to address global challenges, such as the loss of biodiversity, the impact of pollution, and the spread of antimicrobial resistance and infectious diseases. She also explained how EMBL's two sites in Germany, in Heidelberg and Hamburg, will contribute to these activities.
"EMBL's plans, to gain a better understanding of 'life in context', will bring the solutions of tomorrow," says Edith Heard. "Future generations will reap the benefits that will grow from the seeds planted today. They are counting on us."