Nordic EMBL Partnership awarded €210,000 funding
Funds for next generation of specialists in molecular medicine in the Nordic countries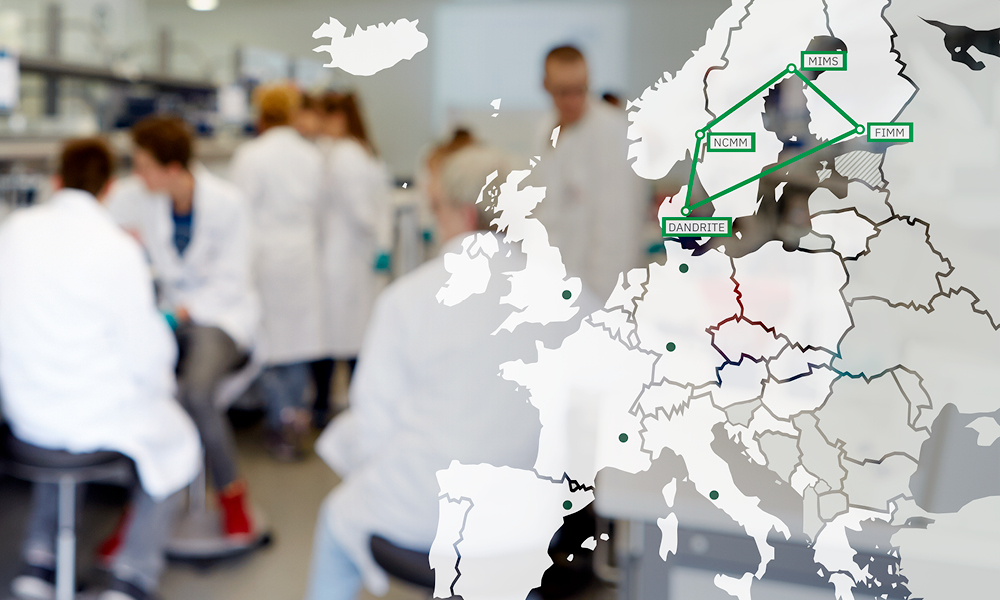 The Nordic EMBL Partnership for Molecular Medicine has been awarded €210,000 by NordForsk as part of the Nordic Research Infrastructure Hubs initiative. The funds will be used to train the next generation of specialists and research leaders in molecular medicine in the Nordic countries. The grant will also foster the connection between the Nordic countries and EMBL.
The NordForsk Nordic Research Infrastructure Hubs aim to strengthen international competitiveness, and to facilitate the development of world-leading Nordic Research Infrastructure environments. Each hub consists of a long-term partnership between universities and research institutes in Norway, Sweden, Finland and Denmark, which provides a framework for research cooperation in the Nordic region. The programme facilitates the education of specialists and research leaders in molecular medicine, leading to translational research, precision medicine and personalised care that will benefit the clinical sector, public health, and the biotech industry.
"With the NordForsk grant, we can further coordinate our actions and strengthen research and training initiatives in molecular medicine across the Nordic countries," says Professor Poul Nissen, speaker of the Nordic EMBL Partnership of Aarhus University, Denmark. "Great thanks go to all nodes for putting a lot of thought and dedication into this infrastructure network program to the benefit of all the Nordic countries."
The application was supported by EMBL as part of the Nordic EMBL Partnership for Molecular Medicine, which was established in 2007. It comprises EMBL, NCMM (University of Oslo, Norway), MIMS (Umeå University, Sweden), FIMM (University of Helsinki, Finland), und DANDRITE (Aarhus University, Denmark). The partnership facilitates scientific collaboration and access to scientific infrastructure – including databases, research facilities, and instrumentation – as well as services and training activities provided by the partners. In addition to their partnership with EMBL, the individual Nordic research centres engage in collaborations with national partners, with the aim of establishing an extensive Nordic network for molecular medicine.
The international evaluation panel highlighted the Nordic EMBL Partnership's application for its strengths in linking research in the Nordic countries with molecular medicine and life science research at EMBL. The proposal's training strategy, including exchanges for students and postdoctoral fellows as well as shared PhD and master's courses in molecular medicine, also received positive feedback. Finally, the panel emphasised the high degree of internationalism, research quality, and innovation within the partnership.
The grant – worth €210,000 (2.5 million NOK) – will enable EMBL and its partners to further strengthen research in molecular medicine in the Nordic countries. It will also enable the partnership to better exploit its distributed infrastructures by improving accessibility and facilitating knowledge exchange. By supporting additional career development opportunities at the six EMBL sites, the grant also offers an opportunity to better connect with and provide benefit to the EMBL member states that are part of the partnership.
---