James Sharpe elected EMBO Member
The head of EMBL's Barcelona site joins a prestigious group of more than 1800 scientists worldwide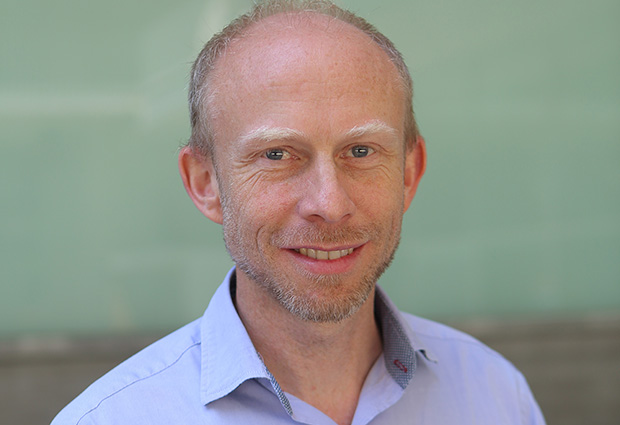 By Annika Grandison and Carla Manzanas
James Sharpe, Head of EMBL Barcelona, is one of 56 scientists elected as new EMBO Members this year. He joins a prestigious organisation of more than 1800 scientists that promotes excellence in the life sciences and enables international exchange among researchers.
"It's wonderful to become part of this European organisation which does so much in promoting fundamental research in the life sciences," says James Sharpe, the only EMBL scientist elected as an EMBO Member this year.
EMBO Members actively participate in the execution of the organisation's initiatives by serving on the EMBO Council and on committees and editorial boards, by evaluating applications for EMBO funding, by mentoring young scientists and by providing suggestions and feedback on activities.
Ever since the very first EMBO Council, chaired by Max Perutz, was tasked with selecting and inviting the initial EMBO Members in 1963, new members are nominated and elected by the existing membership. This year, participation in the election process was especially high, with 65% of the eligible existing EMBO Members taking part.
EMBO will formally welcome its new Members and Associate Members at the annual Members' Meeting in Heidelberg between 29 and 31 October 2019.
An online directory listing all EMBO Members, their affiliations and areas of expertise is available at people.embo.org.
Related links