Edith Heard elected senator of the Max Planck Society
EMBL Director General joins the Society's Senate along with EMBL alumni Christiane Nüsslein-Volhard and Stefan W. Hell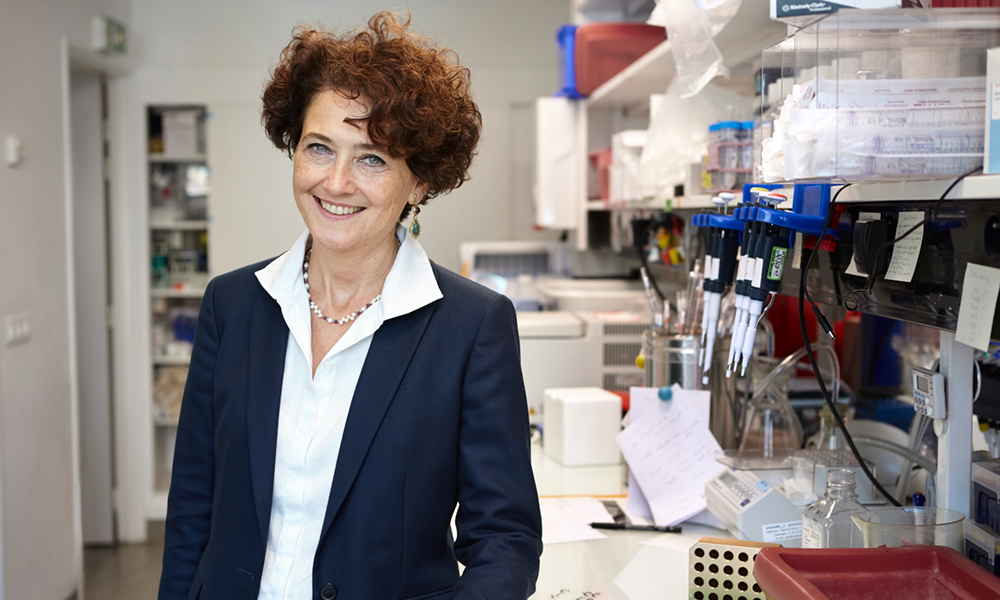 EMBL Director General Edith Heard has been elected a senator of the Max Planck Society, one of Germany's leading scientific research organisations, by the Society's General Meeting. She joins the Senate along with Nobel Laureates and EMBL alumni Christiane Nüsslein-Volhard and Stefan W. Hell, as well as nine additional new senators.
The Max Planck Society (Max-Planck-Gesellschaft, MPG) was founded in 1948 and conducts basic research in the natural, life, and social sciences. The MPG runs 86 research institutes in Germany, five international institutes, and 20 research centres together with partners.
The Senate is a major decision-making organ of the MPG, which elects the Society's President and members of the Executive Committee and appoints the Secretary General. It also decides on the establishment of new Max Planck Institutes and the appointment of scientific members and institute directors. In its attempt to involve the competence and experience of senior members from all walks of public life, the Senate includes scientists, political, societal, and business leaders, and media representatives.
"It's an honour to be selected for the Senate, and I look forward to helping shape the future of the Max Planck Society," says Edith Heard. "At EMBL we already interact with many colleagues and collaborators at Max Planck Institutes, and I consider this an opportunity to strengthen our ties with the Society and to explore further synergies in life science research."